ZingliZh Singing Classes Information
Special Christmas Holiday Singing Class
Wednesday Evening HAPPY BIRTHDAY JESUS Class, 6:30-8:30
3 payments of $42 (or $119.) Spiritual Songs. Solos with backups, and group singing. Bring a guitar if you play one. Register here.
WEDNESDAY EVENING: 6:30-8:30 -- (4 seats left) NOTE EARLIER TIME
Nov 7th
Nov 14th
Nov 21st (no class)
Nov 28th
Dec 5th
Dec 12th
Dec 15th Saturday Performance (date and time flexible)
One Day Grit/Rasp Workshop $59
Ever wonder how to do those raspy or textured sounds you hear from professional contemporary singers? All pros do it, from country to jazz to Musical Theatre, to pop artists. It's one of the stylistic elements that will help you sound like a professional. Are they totally thrashing their voices? No, because they do it correctly. There are several types of rasp sounds and most don't have anything to do with your vocal folds. Curious? Come on and join us. You won't regret it. This workshop will feature a rasp specialist from England, Aliki Katriou. You don't want to miss this!
Saturday November 10th or 17th TBA 11:45 AM - 2 PM (8 seats available)
Payment on day of class cash or check
One Day Applied Grit/Rasp Workshop $59
This is for students who have already taken the grit/rasp class, understand the basics and want to apply it to songs. This workshop will feature a rasp specialist from England, Aliki Katriou.
Saturday Tentative Date December 1st 11:45 AM - 2 PM (8 seats available)
Musical Theatre Class
Tuesday Evening Class, 6:45-9:00 3 payments of $69 (or $198.) Musical Theatre Songs. Solos with backups, andgroup singing, staging, costuming, props. Register here.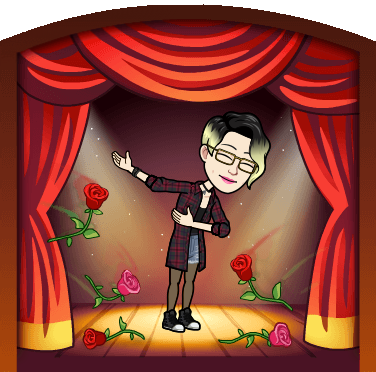 TUESDAY EVENING: 6:45-9:00 PM -- (4 seats left)
January 29th - Brainstorm Class
(February 5th & 12th - no class)
February 19th -March 26th
April 2nd - Dress Rehearsal
April 9th - SHOWCASE
8 Week Singing w/Guitar Class
8 Wednesday Evening SINGING WITH GUITAR Class, 6:45-9:00 3 payments of $63 (or $189 paid in full.) You may accompany yourself. Or Guitarist Bruce Loring will accompany you. You can make up a class by attending another class during the same semester. Returning students from last semester get a free 1 hour private lesson! Register here.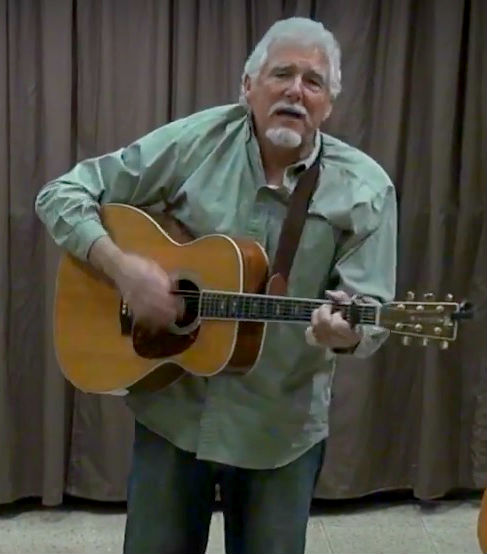 WEDNESDAY EVENING: 6:45-9:00
Jan 30th - Feb 13th
(2 week break)
March 6th - 27th
Dress Rehearsal Tuesday April 2nd
Showcase April 9th
4 Week Voice Lessons Class
4 Week Beginner/Intermediate Combo Class- (4 min 8 max) 3 payments of $44 (or $129 paid in full.)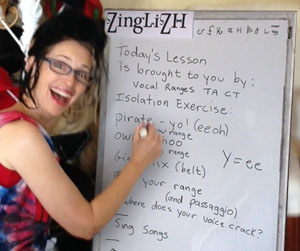 Voice Lessons. The focus of this class is to improve your singing voice, not a performance class. Although you are welcome to be in the showcase in April. We use recorded music or bring your own instrument. All styles of music welcome. You can change songs every week if you want to or keep the same one. Bring songs that have problem areas. Let's get that voice the way you want it to sound!. Returning students from last semester get a free 1/2 hour privatelesson! More information. Register here.
THURSDAY EVENING: 6:45-9:00
Jan 17th - Feb 7th
Optional Dress Rehearsal Tuesday April 2nd
Optional Showcase April 9th
Introduction to Ear Training and Harmony Workshop $99
Basic Concepts for Singers.
Two consecutive weeks. on Tuesday and Wednesday evening. (8 seats available) Contact me to hold your seat.
Do you know people who can "naturally" harmonize? Do you wish you could, but have no idea how to begin? I'll teach you the basics so you can do it, too. Must already be able to match pitches easily. You'll learn how to hear the notes in a chord, improvise a melody line within a basic chord structure and then apply harmony to that melody. No sheet music. No sight reading of harmony lines. You will learn to do it by ear in the moment. Make it up as we go! This is a four classworkshop. 2 hour classes.
TUESDAY & WEDNESDAY EVENING: 6:45-8:45 PM -- (8 seats left)
January 15th & 16th
January 22nd & 23rd
Introduction to Songwriting Workshop $59
Are you clueless about how to even begin to write a song? Perhaps you play an instrument and would like to put some lyrics to some chords, or maybe you already have poems or lyrics and want to put them to music. In this class we'll create some simple songs, perhaps even add some harmonies to the chorus. No music reading skills needed as this will be a beginning class using improvisation with simple chords progressions.
WEDNESDAY EVENING: 6:45-9:00 PM -- (8 seats available) Contact me to hold your seat.
About The Classes
The classes are held in a private residence in Rohnert Park, CA.
You will learn the differences between contemporary and classical singing. I will play you recorded snippets of songs and other demos, teach you basic anatomy, and we'll work on our voices as a group and individually on a volunteer basis. You will learn terminology and perhaps bust a few myths! (Register here.)
I have a variety of classes, from singing with guitar or your own instrument, to preforming costumed Musical Theatre staged show tunes, to singing with a karaoke background, and also group songs or duets with harmonies. Which classes are offered varies each season. (Register here.)
8 week Beginning/Intermediate Combined classes cover similar information in my 4 week classes but with more time for group songs and more of a focus on the upcoming Showcase. Summer classes include a more casual "open mic night style" pot luck normally in the afternoon the weekend of my birthday mid-August. And perhaps a sing-a-long!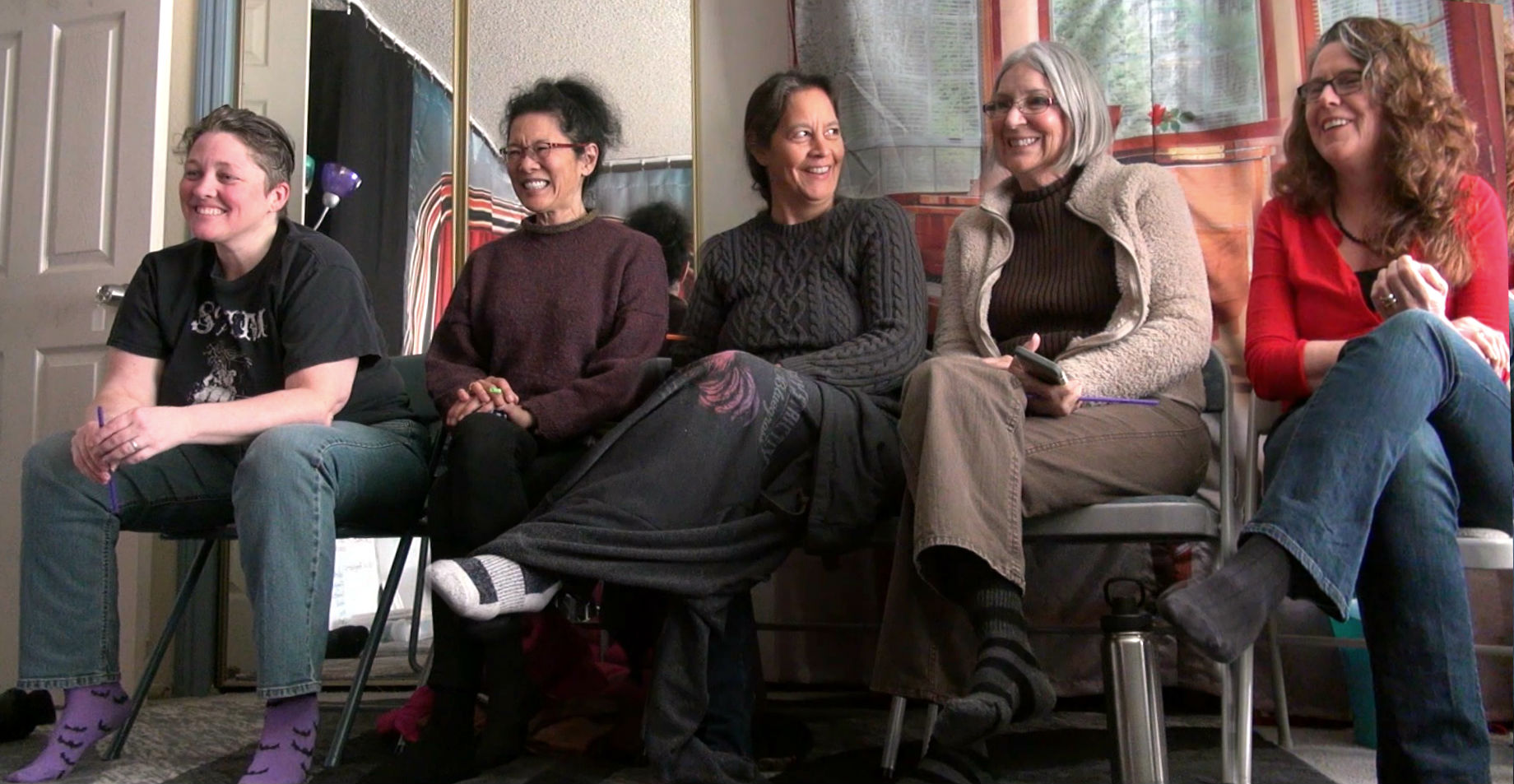 In all of my classes we do a lot of laughing along with learning! It seems very casual and go with the flow, but I do have a plan for each session. What will be taught is often determined by student questions and individual needs. You will be individually coached on whatever your challenges are at the time, and the exercises I give you for homework will be specifically created just for you.
Once a year (usually Jan-April) I'll be doing a Musical Theatre Class. The class will have lecture, staging and voice lessons, plus additional rehearsals by arrangement. We will create a mini-musical based on students song choices. Bring any song from any musical and we will fit it all together with our own story line. Solos, duets, ensembles. It will be fun and quite unique! I will guide you as the director, but I want class participation in the creative process. You all have great ideas, so let's do this together as a group!
I also offer workshop classes and sometimes will invite a guest teacher who is specialized in a certain area. Workshop classes have included topics such as Harmony, Songwriting, Rasp/Grit, How to Sight Read, and Opera. I am open to suggestions on what you'd like to learn more about.
I am a certified voice technician as well as a contemporary vocal coach. I teach based on how the body/vocal instrument works, dealing with the specific muscles you are using to sing. If you want to learn to sing with ease and expression but don't want to sound like a classical singer, if you want something different than just learning one way of proper placement or are tired of singing scales to a piano without hearing much improvement, I'd love to have you as a student. (Register here.)
SPECIALTY SATURDAY CLASSES & WORKSHOPS
Specialty classes are created by the interests of the students. Prerequisite: must have completed my beginner's class (or be a current student.) The dates will be selected when I have at least 4 students who are available on a given day. If any of these below are of interest to you let me know so I can set up a date. Pay by check or cash. I often bring in other teachers who specialize. If you have an idea for a class I'd love to hear it!
One Day Sight Singing Workshop $59
Have you ever wanted to learn how to sight read? Do you think you need perfect pitch or need to know the names of all those dots on the page? Not with this technique. You will be taught how to read between the note: How far up or down is the pitch from the last one. This class will be taught by Anne Brenneis, an accomplish musician and choir leader from Marin County.
Introduction to Classical Technique & Opera Workshop $59
Am I a soprano? A tenor? What the heck does all that mean? And how is that singing different from other styles? Will this help increase my range? Come find out in this 2 hour introductory workshop. You will learn vocal coordination, jaw, tongue, breath support, larynx position, formants, resonance, for singing Opera correctly, and learn a few exercises and have a one-on-one personal assessment of your voice with an Opera Singer and Teacher from England. Have a song you are already familiar with.
Saturday

TBA

11:45 AM - 2 PM (8 seats available)
Singing voice lessons in Rohnert Park, Sonoma County, near
Cotati, Petaluma and Santa Rosa.