ZingliZh Upcoming Singing Classes
12 week Songwriting Workshop $399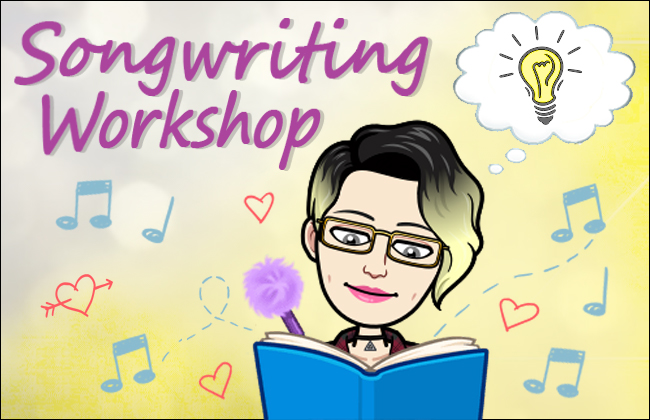 ONLINE WEBINAR CLASS
Whether you are a budding. blossoming, or seasoned songwriter, this class will give you new and helpful songwriting tools. This is based on what I learned at the Berklee School of Music in Boston.
12 week on-line lyric writing course. Weekly on-line live one hour Zoom Room lectures with handouts to read and simple assignments to help you learn the concepts. You will upload lyrics and sound files of songs you are working on and get feedback from other students. We will meet in person once a month (3 times) to sing the songs and work on the musicality (in person attendance or Skype in.)
Possibility available to record your original song in a recording studio.
NEXT SESSION Starting in Summer. ONLINE CLASS so you can do this on your own time. Live on-line QnA will be recorded for replay.
6 Week Back to Basics - Voice Singing Class $149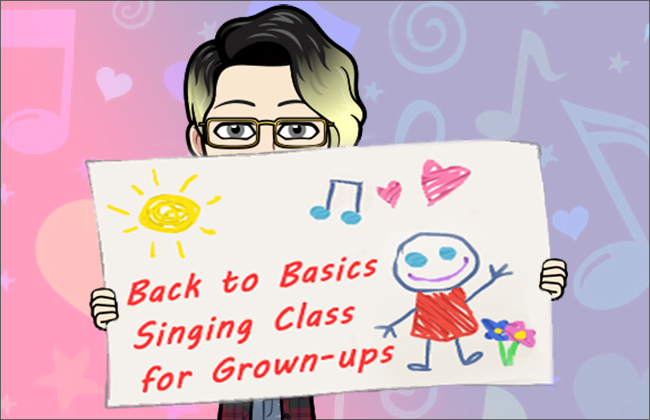 6 Thursday Evenings 6:45-9:00 $149. Perfect for beginners but all levels welcome!
Perfect for the first time student or for someone who wants to really work on their voice. Vocal anatomy, terminology, personalized exercises created just for you to take home and practice each week. Audio and video demos played. A fun way to learn more. It's like having private lessons but in a group setting. All styles and all levels welcome. You can accompany yourself, or we can use recorded music.
We'll end the semester with a causal pot luck at someone's home where we will share our songs and also have a group sing-a-long. Date decided by the class during our first meeting.
Thursday EVENING: 6:45-9:00 -- (7 seats left)
June 4th - July 9th
Potluck gathering at the end of class on a Saturday or Sunday.
Returning students from last semester get a free half hour private lesson!
8 Week Singing w/a Live Rock Band Class
July 11th- Sept 12th
Prerequisite: must have completed my Back to Basic's class (or private lesson equivalent) and understand basic vocal anatomy. This is an advanced techniques class. It's very fun, but very challenging.
Mandatory attendance of ALL classes or pay for a half-hour private lesson to catch up before the next class day.
8 Saturday Afternoons. Plus one evening TBA. SINGING WITH A LIVE ROCK BAND Intermediate Performance Class. Limited to 6 students.
$349. Payments available. This includes enrollment in the 3 hour Grit/Rasp Workshop ($79 value.) And a one hour private lesson ($55 value.)
What this class is NOT: This is not a class where you pick a couple of songs and have a live band back you up. This is not live Karaoke.
What this class is: You will learn how to sing with a mic, stage presence and rock singing vocal techniques. It is probably very different from what you are used to, especially if you have taken classical leaning voice lessons. Enrollment also includes admission to the Rasp and Distortion Workshop
We'll give you a selection of songs to choose from, although the band might take suggestions if it is in their genre of classic hard rock from the 70 and 80s.
Most rehearsals will be with recorded music in class as we work on vocals and stage presence. A few rehearsals will be with the band at their rehearsal space in Petaluma.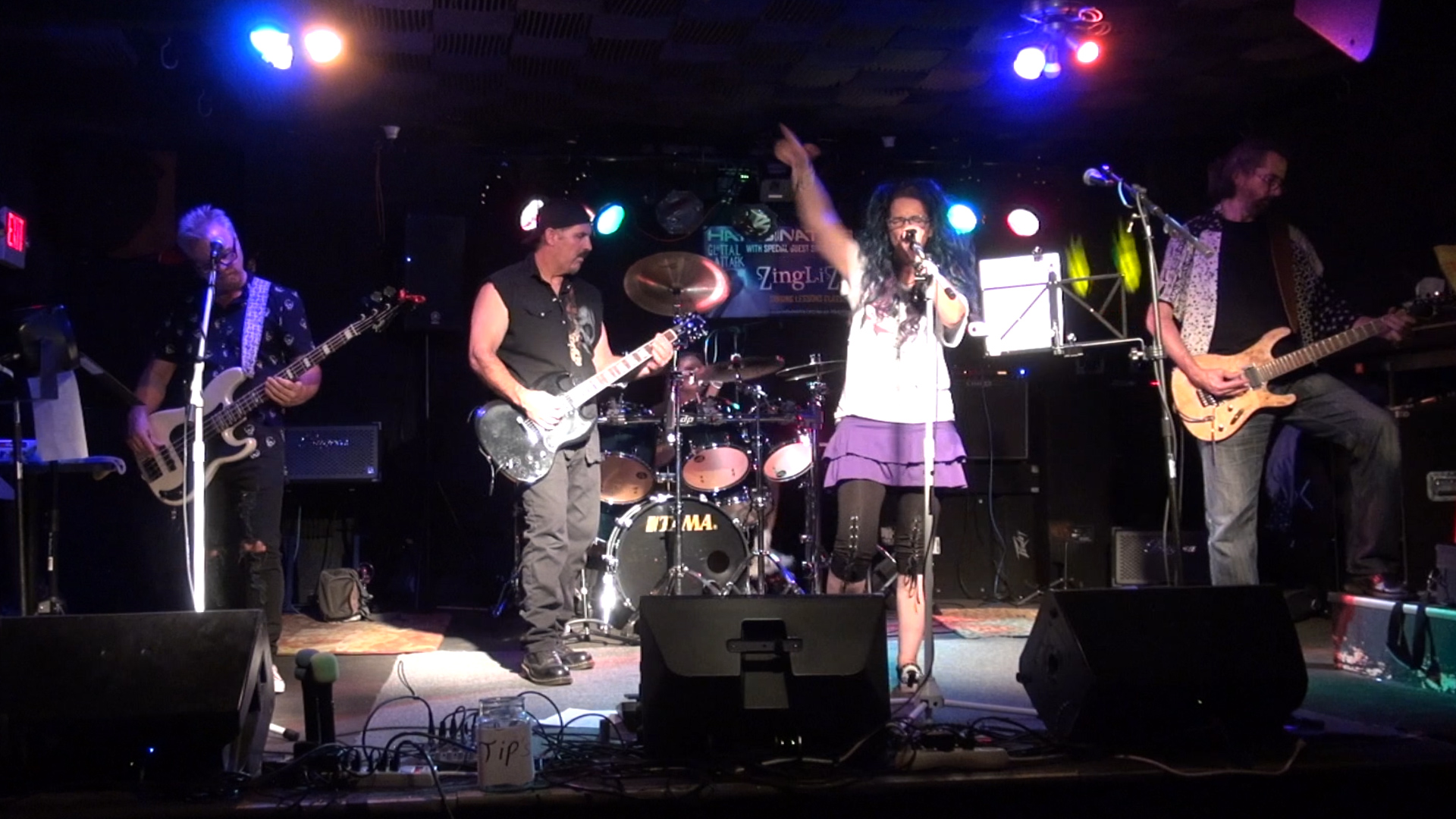 A vocal distortion rasp specialist from London, the lead singer of a metal band, Aliki Katriou, will be a guest vocal coach for one of the classes to teach you how to do rasp. July 18th.
Three Hour Grit/Rasp Workshop $79
Ever wonder how to do those raspy or textured sounds you hear from professional contemporary singers? All pros do it: rock, country, jazz, Musical Theatre, and pop artists. It's one of the stylistic elements that will help you sound like a professional. Are they totally thrashing their voices? No, because they do it correctly and sustainably.
There are several types of rasp sounds and most don't have anything to do with your vocal folds. Curious? Come on and join us. You won't regret it.
This workshop will feature a rasp specialist from England, Aliki Katriou. You don't want to miss this! 11:15 AM - 2:15 PM ( 3 seats available) Contact me to hold your seat.
SUMMER July 18th
This class is already included in the Rock Singing Classs. Anyone welcome to attend.
8 Week Singing w/Guitar Class $189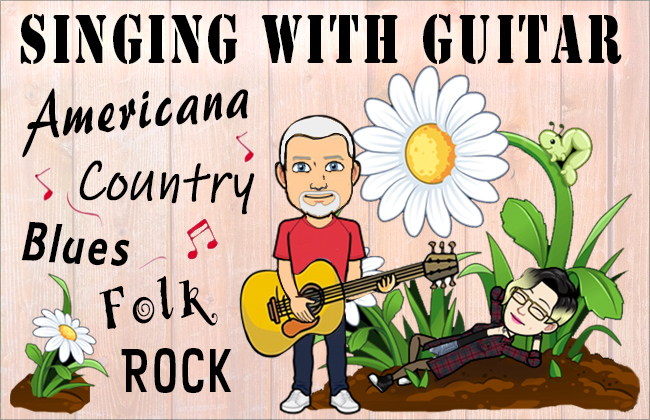 8 Thursday Evenings SINGING WITH GUITAR Beg/Int
Beg/Int Performance Class 6:45-9:00 . You may accompany yourself. Or Guitarist Bruce Loring will accompany you. Group songs, duets, solos with backups. Americana Music: Folk, rock, blues, country. All levels welcome.Showcase will be a Dinner Party.
Thursday Evening 6:45-9:00 --
COMING IN FALL
Dress Rehearsal TBA
Showcase Performance TBA
Returning students from last semester get a free 1 hour private lesson!
About The Classes
The singing classes are held in a private residence in Rohnert Park, CA.
You will learn the differences between contemporary and classical singing. I will play you recorded snippets of songs and other audio and visual demos, teach you basic anatomy, and we'll work on everyone's voices as a group and individually. You will learn terminology and perhaps bust a few myths! (Register here.)
I have a variety of classes, from songwriting, to voice lesson classes (more info) focused on just improving the voice, to live music performance based classes like singing with guitar or your own instrument with group songs or duets with harmonies, or singing with a live rock band at a local club. Or preforming costumed Musical Theatre (more info) staged show tunes to recorded orchestration. Maybe even a holiday themed class at Christmas time. Which classes are offered varies each season. (Register here.)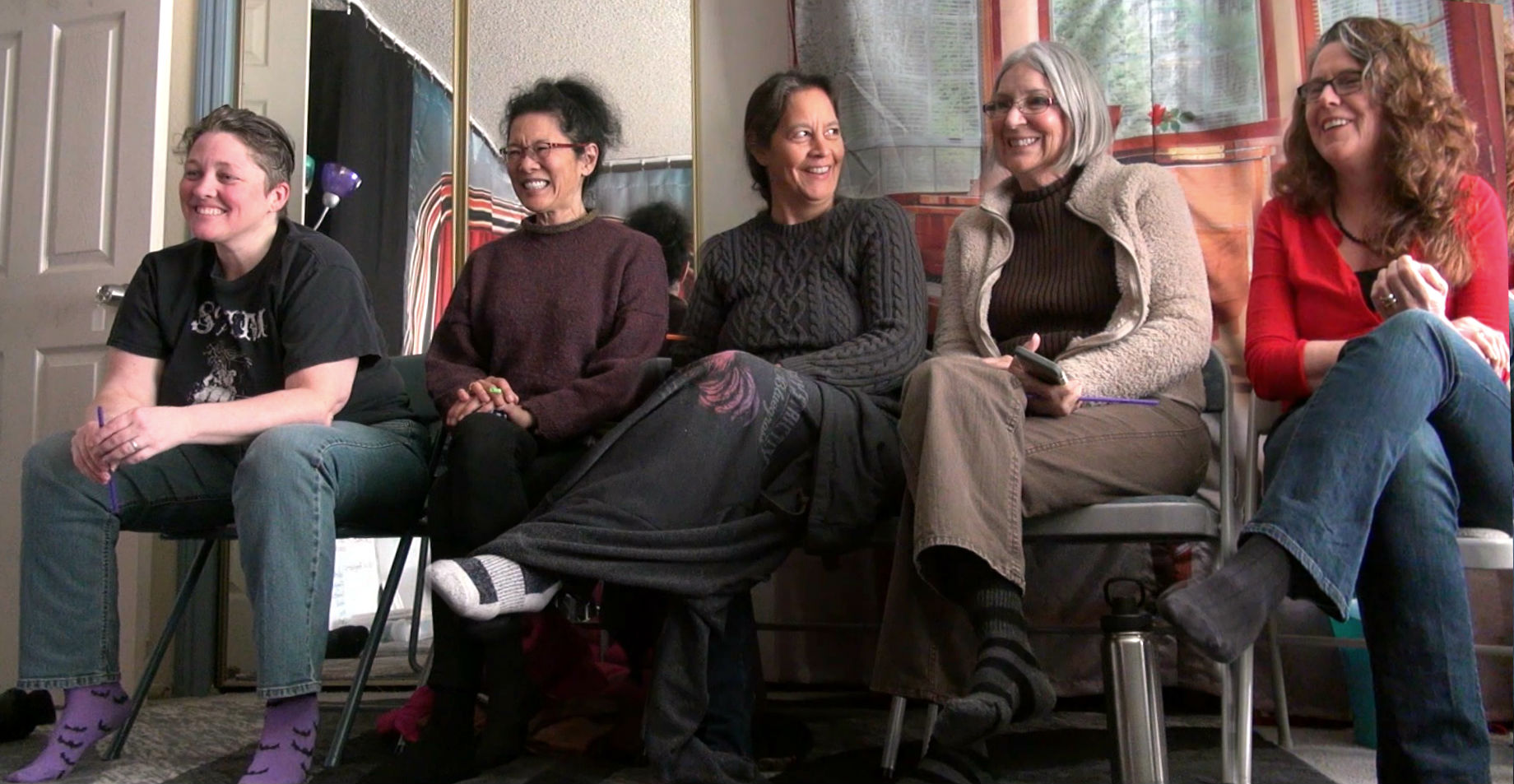 In all of my classes we do a lot of laughing along with learning! It seems very casual and go with the flow, but I do have a plan for each session. What will be taught is often determined by student questions and individual needs. You will be individually coached on whatever your challenges are at the time, and the exercises I give you for homework will be specifically created just for you.
I also offer workshop classes and sometimes will invite a guest teacher who is specialized in a certain area. Short workshop classes have included topics such as Harmony, Rasp/Grit, How to Sight Read, and Opera. I am open to suggestions on what you'd like to learn more about.
I am a Certified Voice Technician and teach based on how the body/vocal instrument works, dealing with the specific muscles teaching you to sing with ease, expression and texture. If you want something different than just learning one way of proper placement or are tired of singing scales to a piano without hearing much improvement, I'd love to have you as a student. (Register here.)
OTHER SPECIALTY CLASSES & WORKSHOPS
Specialty classes are created by the interests of the students. The dates will be selected when I have at least 4 students who are available on a given day. If any of these below are of interest to you let me know so I can set up a date. Pay by check or cash. I often bring in other teachers who specialize. If you have an idea for a class I'd love to hear it!
One Day Sight Singing Workshop $59
Have you ever wanted to learn how to sight read? Do you think you need perfect pitch or need to know the names of all those dots on the page? Not with this technique. You will be taught how to read between the note: How far up or down is the pitch from the last one. This class will be taught by Anne Brenneis, an accomplish musician and choir leader from Marin County.
Introduction to Classical Technique & Opera Workshop $59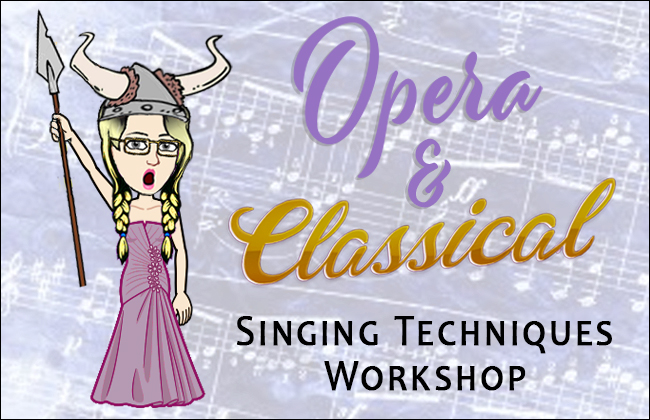 Am I a soprano? A tenor? What the heck does all that mean? And how is that singing different from other styles? Will this help increase my range? Come find out in this 2 hour introductory workshop. You will learn vocal coordination, jaw, tongue, breath support, larynx position, formants, resonance, for singing Opera correctly, and learn a few exercises and have a one-on-one personal assessment of your voice with an Opera Singer and Teacher from England. Have a song you are already familiar with or we'll teach you one.
Saturday

TBA

11:45 AM - 2 PM (8 seats available)
Introduction to Ear Training and Harmony Workshop $99
Basic Concepts for Singers. (5 seats left)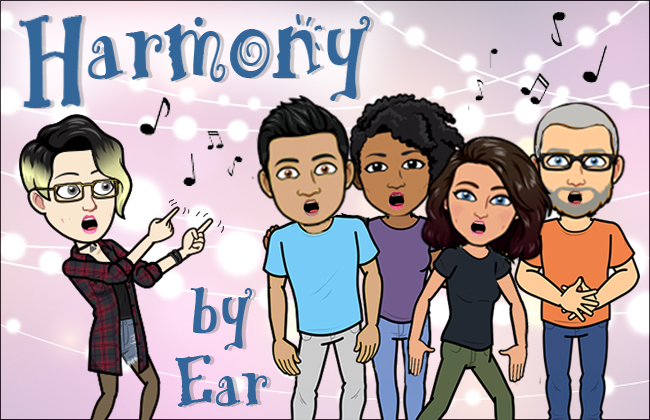 Do you know people who can "naturally" harmonize? Do you wish you could, but have no idea how to begin? I'll teach you the basics so you can do it, too. Must already be able to match pitches easily. You'll learn how to hear the notes in a chord, improvise a melody line within a basic chord structure and then apply harmony to that melody. No sheet music. No sight reading of harmony lines. No counting notes up thirds. You will learn to do it by ear in the moment. Make it up as we go! 8 hours total class time split up into 2 class times.
(Two Saturdays) Bring a snack as we will break.
I travel to your rehearsal space during your practice time and coach areas of your songs that vocally need help. Solos, duets, ensembles, backup harmonies, stage presence. Cost is based on your location and amount of time needed.
Musical Theatre Class Part 1 and Part 2 $159 ea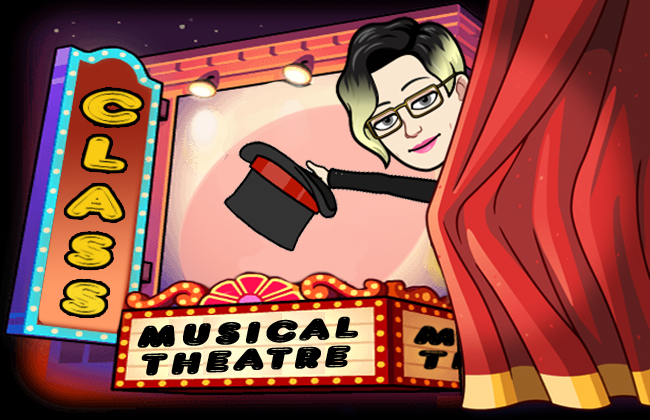 Musical Theatre Songs. Solos with backups, and group singing, staging, costuming, props. We'll put on a show at the end, stringing the songs together with ad-libbed lines between to make our own unique story. Returning students may do two songs.
14 meetings spread out over 4 months. Part one is every other week plus one private lesson by appointment. Part two is every and one meeting for the performance. SHOWCASE at Cherry Valley School
Tuesday Evening: 6:45-9:00 PM -- (CLASS FILLED)
January 14th - Brainstorm Class
January 28 - Quick Start Lessons
February 11th
Feb 25th

Mar 10

And One Private Lesson by appointment
Tentative dates for part 2:
March 24
April 31
April 7 Full Rehearsal
April 14 Full Rehearsal
April 21 Dress Rehearsal Filmed
April 28 Last Rehearsal
Singing voice lessons in Rohnert Park, Sonoma County, near
Cotati, Petaluma and Santa Rosa.