Private Singing Lessons / In Person or via Skype or Zoom
I am still offering private lessons and classes via Zoom or Skype during the Shelter-in-Place.
Skype/Zoom WEEKLY SPECIAL $150 for 4 Full Hour Virtual Lessons
One-on-one private on-line lessons only, meaning we will do the lessons virtually via Skype or Zoom. All four lessons must be held four weeks in a row (within 30 days.) No cancellations. No roll-overs or postponing. Book all four lessons via link. I'll contact you with payment options prior to the first meeting. Book on-line for discount
$40 Mini Lesson 30 minutes ($30 if done via Zoom)
$45 Standard Lesson 45 minutes ($35 if done via Zoom)
$55 Full Hour Lesson 60 minutes ($45 if done via Zoom)
Packages and Specials:
$150 Weekly Special - 4 Full Hour Weekly (on-line) one lesson per week, must be used within 30 days (4 weeks) of first booking. Perfect for people who are serious about expanding their skills.
$90 Bi-Weekly Special - 3 Standard Bi-Weekly (on-line) 45 minute lessons, must be used within 35 days (5 weeks) of first booking. This is also great for kids, or those on a budget but still want keep on track with regular lessons.
Book on-line. Pay with Venmo, cash, or credit card.
48 hour (2 days)notice required to reschedule. If you are late, we will not extend the lesson time. If you don't show up, you still pay for the full time.
https://tinyurl.com/zinglizh4me
Gift Certificates also available
$75 Professional Vocal Evaluation of a live performance video Contact me for more info.
Students taking any of my regular in person group classes receive a discounted rate of $15 off an hour private lesson while they attending the class. (Must use the on-line booking sy

stem for discount. Not applicable for classes held on-line.)
What to expect at a lesson
I will begin with a brief discussion about any prior vocal training you may have had (if any,) your vocal goals, and any additional questions. Then we will do some basic warm up exercises. I will teach you basic vocal anatomy and terminology and include audio or visual examples when needed.
Come with a song you already know, perhaps one you struggle with. You can sing without music, or with a karaoke version, or if you play an instrument, you can accompany yourself. After you sing a song, we'll talk about what is working and what could be improved. Then I'll create some Vocal Isolation Exercises just for your voice to help break any bad habits that are keeping you from the ease of singing and at the same time infusing new healthy habits. You will be making some really odd silly noises. Trust me, it is all part of the process. And it's fun! Then we will apply these new techniques back into your songs.
You are welcome to record the lesson to have something to practice to and to look back on and totrack your progress. The lesson depends entirely on your goals and needs. By the end of the lesson, you will hear and feel a big difference. I promise! It will be fun!
Singing Lessons Held On-line
Shelter-in-Place? Need to sing?
I have a student who has voice lessons on her lunch break. People keep telling me they sing better in the car!
If you live out of the area, have a busy schedule, or a disability that keeps you from being able to come to my studio, this is perfect for you. No travel time or traffic. No need to find a babysitter. Maybe you can finally get your spouse to take lessons with you.
We use Skype, Zoom or Google Hangouts, free software for your smartphone, tablet, or a computer that allows us to see and hear each other on the screen. You can sing a capella, with backing tracks, or accompany yourself. You can use your own piano!
You must give a 48 hour (2 days)notice if you need to reschedule. Missed on-line lessons maybe charged for the full time.
Also check out on-line group Webcam Singing Class. Contact me for details.
Professional Vocal Evaluation
If you are an experienced singer and would like a vocal evaluation, provide me with a live video recording (or a link) and I will write up a detailed professional vocal evaluation for you: what is going well, and what you can do to improve based on what I see and hear.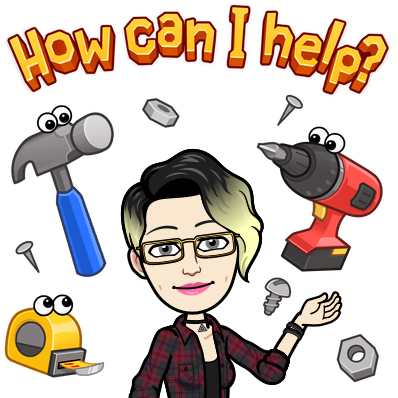 Including:
Breath Support

Projection

Control of

Larynx
Register shifts
Compression
Soft Pallet/Nasality
Filtering and Resonance
Tongue, Jaw, or Embouchure Cheating
Physical Body/Stage Presence
Soul/Interpretation
Musicianship/Style

Gift Certificates
Know someone who loves to sing? Give them a unique gift of a professional voice lesson!
How do I pay for my lesson?
You can pay for your lessons via Venmo (preferred,) cash, or via link belowfor Square. Square does charge a small transaction fee.