Private Singing Lessons In Person or via Zoom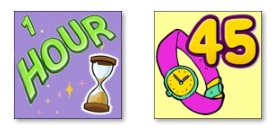 In-person option is 55 minutes - $75 Prepaid. Held in my small studio at my home in Rohnert Park, CA. For booking in-person lessons CONTACT ME.
ZOOM Lessons: Here is my booking system for Zoom lessons. How to pay is sent in the confirmation email. Venmo Preferred.
ANYTIME UPLOAD For Pro-Feedback (More info)
10 min Touch Up feedback video -$12
30 min Comprehensive feedback video - $32

ON SALE 40% OFF
What I love about Zoom Lessons - WAY BETTER!
In a Zoom lesson students are "mic-ed" which is more realistic on how someone sounds singing non-classical music. The computer mic is efficient. And the share screen option is priceless. I can play videos and such where it's easy to see and hear on the student's end. Plus I have students all over the US and in Ireland, England, Australia etc. No worries about travel time, parking, running late, forgotten items, etc.. And you get a discount!
In my Zoom classes, people are meeting other people and starting to collaborate in co-writing originals, people who might never have met otherwise. Very exciting! And since you are muted, you can sing along and learn without disruption.

FOUR PACK ZOOM SPECIAL - Weekly On-Line Lessons
$150 Weekly Special - Four Standard 45 minute on-line Lessons - 45 minute lessons, one per week. M-Sat ($188 value)
*You must have one lesson each week for the discount packages. Four weeks in a row. You choose the date and time of each week Monday-Saturday. No roll overs for unused, not booked or missed lessons. If you miss a week, it still counts as a lesson.
Open M-Sat Noon-9:15 PM PT based on availability. No lessons on Sundays.
24 hour notice required to cancel. If you are late or if you don't show up, you still pay for the full time as if you were there.
For on-line lessons:
Step 1: Book on-line to save your time slot.
Step 2: Pay. Venmo, Credit Card, or PayPal after the booking.
Step 3: Click the Zoom link on the date and time of your booking
For in person lessons:
How do I pay for my lesson?
You can pay for your lessons via Venmo (preferred) or cash in person. Or credit card/PayPal with a small transaction fee. Info will be on the confirmation email once you book a lesson.
Free 10 minute first consultation
Not sure you want to commit yet, but curious? Meet with me for a short Zoom call. It won't be a voice lesson or evaluation, just a conversation where you can ask questions. Set up a time.
Want an evaluation but not ready to set up a lesson?
What to expect at a lesson
At your first lesson, I will begin with a brief discussion about any prior vocal training you may have had (if any,) your vocal goals, and any additional questions. Then I will do a simple vocal evaluation via specific exercises and teach you basic vocal anatomy and terminology with audio or visual examples when needed.
Next, I will have you sing part of a song you already know, see what is working and give you some out of the box instruction. Be forewarned, you will be making some silly ugly noises that sound nothing like singing. Trust me, it is all part of the process. And it's a lot more effective than hours of boring classical scales.
Follow up lessons depend entirely on your goals and needs. I rarely do any type of scales exercises or warmups during the lesson unless I think it will help you. We mostly work on songs, make weird noises, and laugh a lot. You will be surprised on what fast results you will get with my unusual approach. By the end of each lesson, you will hear and feel a difference. And in just a few weeks, you will be surprised by the amount of improvement. I promise! It will be fun!
Come with a song you already know, perhaps one you struggle with. You can sing without music, or with a karaoke version, or if you play an instrument you can accompany yourself. You can record the lesson to have something to practice with and track your progress.
Singing Lessons Held On-line
Unlike in person lessons where I need to allow 15 minutes between students for parking, traffic, or coming and going at the door, with Zoom there is barely any down time since you are just a click away. I pass that non-wasted time back to you as an $18 discount for choosing a Zoom lesson. Easier on me, cheaper for you! And you don't have to be in northern California!
I also do on-line group Singing Classes. Contact me for details.
Professional Vocal Evaluation
If you would like a vocal evaluation, provide me with a live video recording (or a link) and I will spend 30 minutes doing a professional vocal evaluation for you: what is going well, and what you can do to improve based on what I see and hear. Cost is the same as a Standard On-line Lesson. I'll send you a video review.
Including:
Breath Management/Over-pushing or Lack of Air Flow

Pitch/Intonation

Diction/Pronunciation/Phrasing

Larynx Stability or Instability
Register Shifts/Control/Range
Over-compressing/Squeezing or Lack of Compression/Cord Closure
Resonance/Projection
Tongue, Jaw, Throat or Mouth Tension
Physical Body/Stage Presence
Soul/Interpretation/Authenticity
Stylistic Elements/Runs/Rasp/Onsets/Offsets

Gift Certificates
Know someone who loves to sing? Give them a unique gift of a professional voice lesson!
What should you look for in a singing teacher?
I often have people ask me to sing something to see if I'm a good teacher. I have no problem doing that but... just because someone can sing, doesn't make them a good teacher. Would you take your car to be fixed by an accomplished race car driver? Or would you rather have a great mechanic that keeps you running your best.
A good singing teacher is someone who is nurturing but not patronizing, and will tell you the truth without discouraging you. The goal is to help you sound the way you want, not the way they want, get positive results with clear instruction, and of course, feels joy in your success. Most of all they should provide a safe, fun place to create and grow.
Yeah, my Bitmogi looks exactly like me. HA!