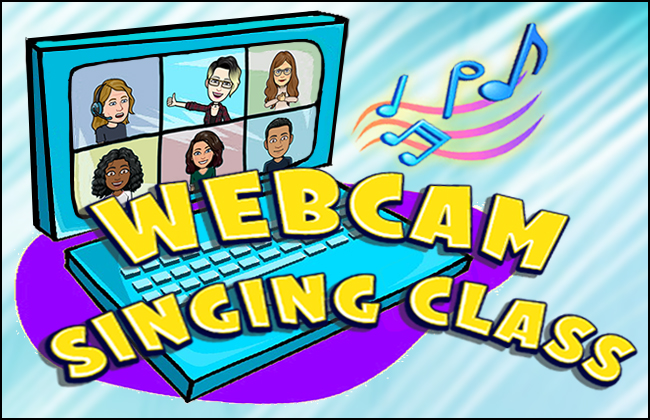 Fall class is every Tuesday Evening 4:30-6-ish PM. Starting again MidJanuary 2021.
Students sing a song like an open mic night, and then get vocal coaching. You may accompany yourself on guitar, uke, piano, etc. or use recorded music.
Each student gets about 15 minutes total stage time including singing their song and coaching. I will ask what it is you would like help with. If you don't know, I can make suggestions. Then I open the floor for the audience to complement what they liked. It's a very supportive fun group.
The class is by invitation only. If you'd like to come, contact me and I'll see if there is room available.
Drop in rate $20 or 3 weeks in a row package $45
Please pay before class. If you do the 3 week package and don't show up for one, you miss out. It doesn't roll over. If you don't have Venmo, I'll set up a payment link via Square, but they charge a small fee.
Other stuff to know (Class etiquette)
I really hate having to spout off class rules, but these are things that have come up in previous classes that people complained to me about, so here goes:
Remember, we can see you. You are not watching a TV show. The camera goes both ways. If you need to disengage from the class for any reason, turn off your camera. Things like talking to someone who walks in your room, you getting up to go fill up your tea, etc., please turn off your camera as we can see all this and it's distracting to the other participants. The camera is always on you. And unlike sitting hidden in a dark audience, on Zoom everyone can see what you are doing. So if you are not totally engaged staring at the screen, please turn off your camera.
Please do not eat in class with your camera on. Drinking is fine. If you want to bring your dinner, just come and turn off your camera, eat and listen. Then you can still have the option to turn on the camera to complement the singer. Also, don't carry us around your house with you. I was in a web class once where a woman was walking around her house with her phone while the teacher was giving a lecture. It was very distracting. I got to see a lot of her chin and the ceiling.

I do have everyone muted. Please signal me that you want to speak and I'll call on you to unmute yourself, like back in grade school and raising your hand. Don't unmute yourself until you are called on, please. Sorry to be such a control freak, but background noise from someone being unmuted is distracting and causes internet lag. Also I don't want people just chiming in at random because side conversations start to happen and that takes time away from someone's lesson and makes the class run late. The beginning and end of class are set aside to socialize and talk.

After the singer performs and I do the mini-lesson, I'll open the floor to compliments (not coaching or suggestions.) Please refrain from offering helpful advice to a singer. I want to keep this an encouraging positive environment. Plus, more often than not, what you think is an obvious critique might not really be what's going on and could confuse the student. It also puts me in an uncomfortable position to disagree with what you are advising. So in a nutshell, please let me be the teacher. ;) If you are dying to ask me a question about another singer, private message me in the chat box. I might address it. I might not.
Technical stuff
I arrive 2 or 3 minutes early so we can make sure there are no technical glitches, you can settle in and perhaps chat a bit with the other students for a few minutes. There are people in different time zones and it's later in the evening for them, so I will start on time instead of waiting for everyone to get there like some classes do. If you need to show up later, that's fine, but I will be ready to go on time with the first singer.
Some people use headphones, some have mics. I use my built in laptop speakers and mic and it seems to work fine.
You will need to enable Original Sound.
Turn on Original Sound
https://support.zoom.us/hc/en-us/articles/115003279466-Enabling-option-to-preserve-original-sound
If you are going to play background music to accompany your voice, please do not play it on the same device you are using with Zoom because we won't hear it. In other words, if you are using Zoom with your tablet, use your phone to play your backing track.