Frequently Asked Questions & My Philosophy
Can anyone learn to sing?
Like any art form, for example: drawing, writing, and dancing, some people are more naturally inclined to do it well. However, everyone can learn how to sing because it is a natural human sound and is part of being human. Just like cats meow and dogs bark, humans are meant to sing. Even people who say they don't sing, they do sing. It may be alone in their car with the radio on, or in the shower. But we ALL sing. So let's get together and improve your sound so you feel comfortable letting it be heard!
As my mentor Justin Stoney eloquently puts it:
"Unfortunately, many people have denied themselves the gift of singing, the right of singing, and the necessity of singing based on the false notion that only those lucky enough to be "born with it" should be singing. But, now you know the truth, that YES - everyone is meant to sing. We sing for joy, for recreation, for healing, for praise, for recognition, and for the soul. There are endless reasons to "Make A Joyful Noise!" Singing is not for a few of us. Singing is for all of us."
Difference Between Vocal Lessons and Vocal Coaching:
Voice lessons focus on vocal technique, how to use your instrument: to increase range, build strength, blend registers, ear training, breathing, and any other technical skill you may need to improve. Vocal coaching is more about how to make a song performance ready. The focus is on stage presence, dynamics, interpretation, staging, and costuming or attire. In a lesson, you can decide which you would like to focus on. It is suggested to do some of both even if the focus is primarily on one.
What do I need to prepare for my first lesson?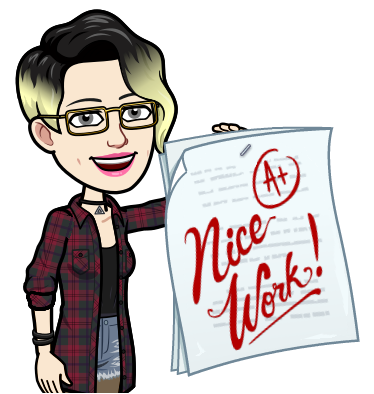 If it is a private lesson, come with a song you already know. I am not a pianist, so no need to bring sheet music unless you want to play it. You can sing without music, or with a karaoke version, or if you play guitar or uke. I just don't want you singing with a recording artist. It has to be your voice only. I will begin with a brief discussion about any prior vocal training you may have had (if any,) your vocal goals, and any additional questions. If you haven't taken one of my classes, I may start with some vocal anatomy and terminology. I'll create some Vocal Isolation Exercises just for your voice to help break any bad habits that are keeping you from the ease of singing and at the same time infusing new healthy habits, Then we will apply these new techniques to a song. You are welcome to bring any material that you've been already working on, or that you would like to start working on. The lesson depends entirely on the goals and needs of the student.
If you like singing with others, I highly recommend you attend one of my classes in addition to private lessons. It helps to sing in front of others and to learn by watching. The support that happens in the class is a positive experience. I also give a discount to currently enrolled student for their private lessons. To prepare for the classes, it is basically the same as for a private lesson. Bring a song and lots of questions. I send out a questionnaire for you to fill out and will also send out a welcome email with more information.
Are you going to be critical? Will you get mad if I do something wrong?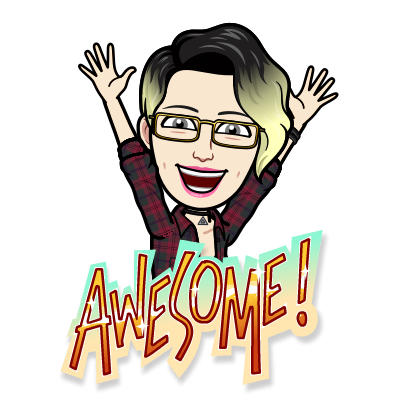 I had one student in a class say to me recently, "And you never once raised your voice at us." Well, the only voices I want to "raise" are yours! All boats rise the the tide! I create a safe environment for singers to take risks, to make mistakes, and to explore their voices. I am encouraging, and playful, but will be honest as well. I will honor your voice and listen to your concerns. I promise to help you correct any issues with a clear and simple way to help you. And I will celebrate your successes! I get great joy when my students succeed. A part of me succeeds with you!
Many people have had negative experiences in the past, especially when it comes to their voices or self expression. I personally know how that feels. We may have been told at some point to "be quiet" "use your inside voice" "shut your mouth." And those aren't even about singing but they do effect our singing voices. We hesitate to be "loud." We sing "politely" with our jaws tight and our mouths closed. We are afraid to be expressive with our bodies because someone might think we're "full of ourselves" or we're being too dramatic or we might look stupid. We suck in our gut or slouch to be socially acceptable which impedes our airflow. So we force sound out of our throat and wonder why it hurts to sing. We are afraid to share, afraid to be less than perfect. Maybe we only sing when no one is listening.
If you are reading this, you are taking the first step to letting go of those negative doubts and fears and allowing yourself to become the singer you have always wanted to be. I will help you get there. I used to have horrible stage fright. And when people complemented me, I thought they were just being polite. I have been there and slayed that dragon, and I have the tools so you don't have to figure it out. Imagine how spiritually fulfilling it would be to feel confident, connected to your soul, and have wonderful singing skills. I won't just tell you to do it, I'll teach you HOW to make it happen.
How often should I take lessons? How many lessons do I need?
Everyone has different progress rates. It depends on how you practice between lessons, and your focus during lessons. Every lesson will teach you something new, but how fast you progress is really up to you. I would suggest at least 12 lessons to get a strong foundation to build on. And once a week is preferable, but some people start with twice a month. Like I said, it is up to you how devoted you are to learning and also depends on your budget. That's why I created the small classes. If you are a beginner, the classes, rather than private lessons, are an economical way to solidify the basics. And they are fun!
If you have stage fright issues, the classes are a must. We do silly, but powerful "games" in groups that need more than two people. Everyone in the classes are very supportive.
Like any skill, especially an athletic skill, you have to be consistent and it is a life long continuous journey. You don't go to the gym for six sessions and then say "well I'm in shape now so I'll quit." There is no perfect singer and we all need a voice technician to keep us in shape. Yes, we can self-assess to some degree, but we can't truly hear ourselves in the same way other's can hear us. That is why singing is a gift you give.
In fact, I myself have a singing coach who lives in England and she coaches me once every week via Skype lessons at 1 am (9 am her time.) I will always have more to learn, and more to share, and since we can't really hear our own voices, I will always benefit from the wisdom of someone else's ears.
My philosophy: There is no try, there is only do. My favorite scene from Star Wars says it all.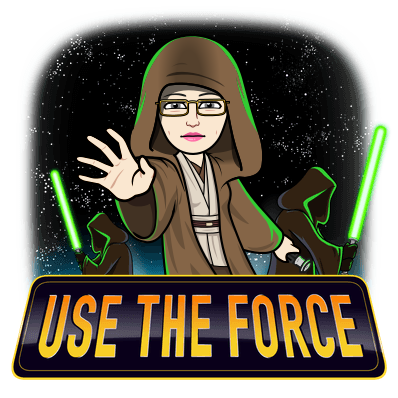 A story I want to share with you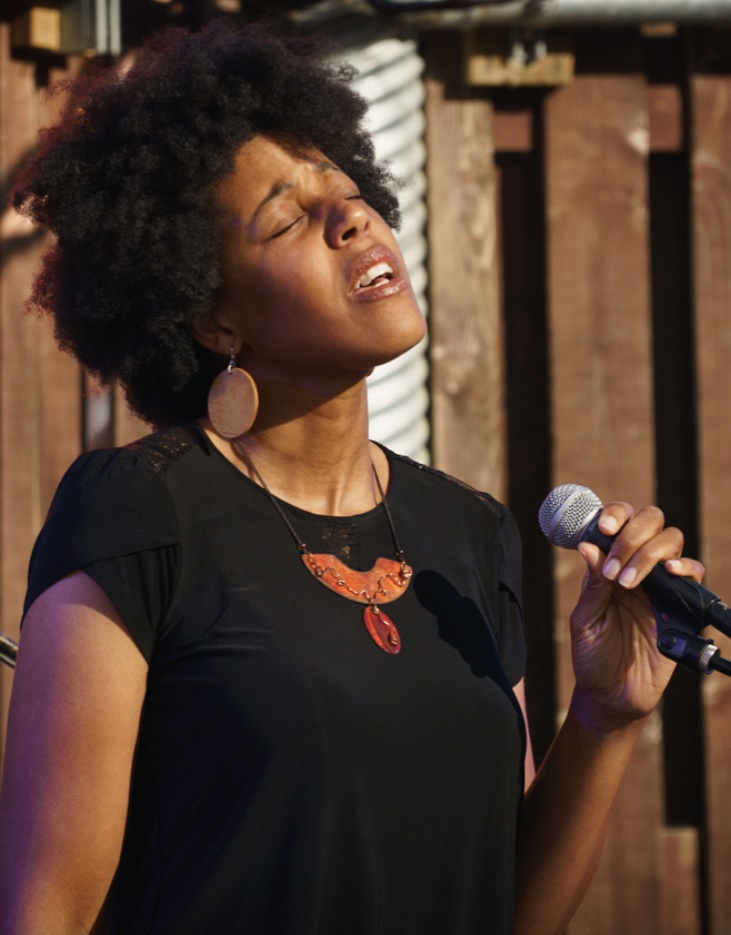 I was so touched by the gracious praise given to me by one of my students, Eki Shola. A local venue was hosting the winners of a world wide music competition. Eki placed in the top 10 out of over 5000 entries and was asked to perform. I was thrilled to be able to attend and support her.
Right before her final song, she told the crowd that there was someone in the audience she wanted to give a special thanks to. I assumed it was her husband or her mother, but no, it was me. She told the whole audience how she once had a career as a medical doctor but after taking lessons with me, she is now doing music full time. She said, "This woman changed my life." I felt humbled and blessed.