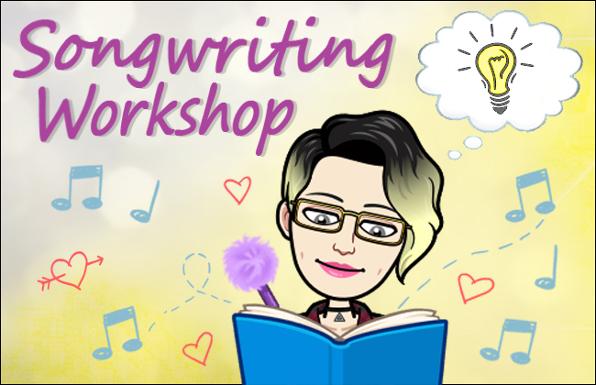 Whether you are a budding. blossoming, or seasoned songwriter, this class will give you new and helpful songwriting tools. I will guide the class and we'll also have feedback from your fellow classmates.
Possibility available to record your original song in a recording studio. Register here.
This workshop meets once a month over 6 months, to be decided by the group -- (8 seats left.) $150
NEXT SESSION Starting in January 2020
You will learn the practical aspects of songwriting:
How to brainstorm ideas, organize words, come up with a hook or a clear message, and find more interesting words to express your ideas.
How to build phrases into sections: verses, choruses, and bridges by using rhythms, rhymes, chord progressions, melodies, harmonies, counter point.
How to create effective contrast between sections and enhance the emotional intent of your lyrics.
How to use different types of rhymes and rhythms to turn on "spotlights."
How to make sure the words and music match in what they say and how they fit together with the melody.
How to sing the lyrics more effectively, the nuances of dynamics, texture. emphasis, inflection, vocal style and embellishments.
Perhaps you are already a songwriter and would like feedback to fine tune what you have or get new ideas. Maybe you are clueless about how to even begin to write a song but want to learn. Perhaps you play an instrument and would like to put some lyrics to some chords, or have poems or lyrics and want to put them to music.
Photos from the last recording session