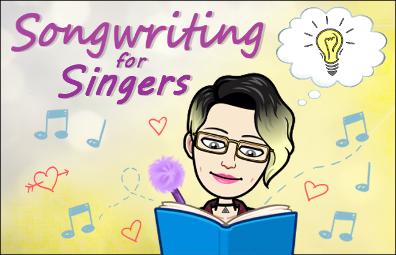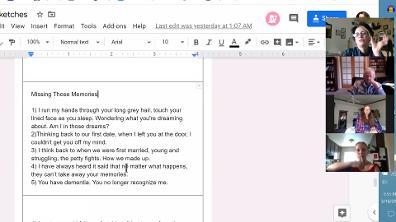 For singers: Even if you have no intention of being a writer, it will add a new dimension to your singing. Coming at a song from a new perspective will help you deliver anyone's lyrics. You will look at songs in a whole new light.

For writers: I'll be focusing on how to write lyrics in a way that's easier on the vocalist and ways to help get your message across by using natural speech patterns. As a voice technician , I understand what words or sounds make something easier to sing. As a vocal coach, let's make sure the words and music match in what they say and how they fit together with the melody.

Everyone loves to sing and has a something to say. Why not let the song be in your own words! Co-writing is encouraged.
This class is on-line via one hour Zoom Room lectures with handouts to read and assignments to help you learn the concepts. I will give examples and walk you through the process. Voluntary student submissions are used to show how to do a rewrite or what is working well already. Personal feedback is given on all assignments. Lectures are recorded so you can revisit.
TWO Parts - ONLINE INTERACTIVE WEBINAR -SONGWRITING CLASS
Course attendance is flexible: students have option to attend live Zoom classes at scheduled class times or participate by viewing recorded video at another time. Homework assignments and exercises via Google Docs.
6 weeks part one, 6 weeks part two. $199 each. Dates TBA. Probably Fall.
A one-on-one private session with me included with part 2.
You will learn the practical aspects of songwriting:
How to brainstorm ideas, organize words, come up with a hook or a clear message from your title.
How to find more interesting words to express your ideas.
How to build phrases into sections: verses, choruses, and bridges.
How to create effective contrast between sections and enhance the emotional intent of your lyrics.
Suggestions on using rhythms, rhymes, simple chord progressions, melodies, harmonies, counter point.
How to use different types of rhymes and rhythms to turn on "spotlights."
How to make sure the words and music match in what they say and how they fit together with the melody.
How to sing the lyrics more effectively, the nuances of dynamics, texture. emphasis, inflection, vocal style and embellishments.
Help with how to record your original songs.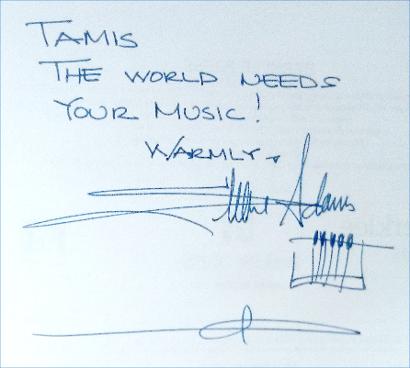 Note from Berklee instructor, author and producer Shane Adams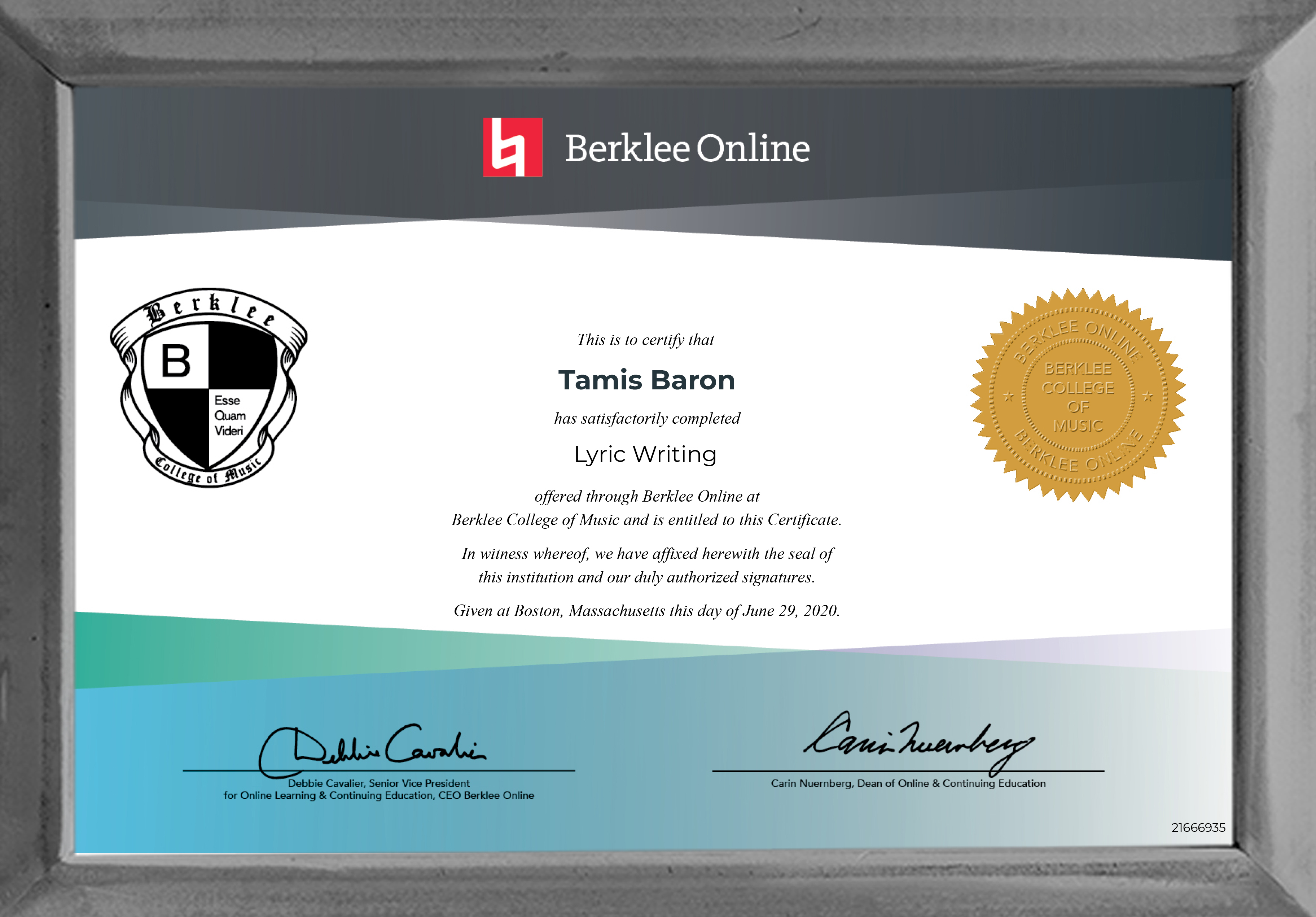 I've been formally studying the aspects of songwriting since the 1980s, and completed the recent Songwriting Lyric Courses at Boston Berklee College of Music's On-line Certification Program.
I've been teaching songwriting in private sessions with singer/songwriters, and in various classes of all ages for well over a decade.
A long time passion
From a very young age, I won poem contests and was always making up tunes. I used to sell my poems for 3 cents each to make spending money. In grade school, I wrote a song about the school and they posted the lyrics in the school's display case. It came to me while helping my dad work on the house and I wrote it out on the brown side of a piece of sheet rock with a broken off edge as a chalk. Wherever the inspiration happens, embrace it!
Another funny story, as we were studying poetry in 8th grade, the teacher said we could get extra credit points for every limerick we turned in. I turned in 103! You should have seen Mr. Hyatt's face when I handed him a pile of papers!
Upcoming Album
I am in the process of putting together my students who sing and write originals. We are doing an album of songs. and making videos for a YouTube Channel. Many people are pairing up to perform other student's originals or co-writing. Let me know if you are interested in participating and I'll give you more details. See the upcoming RECORDING A DEMO CLASS