Where I Got My Teacher Training Certification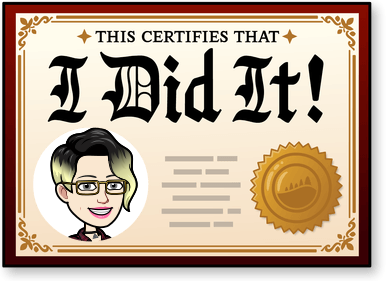 I am always hungry for more knowledge and always learning better ways to help my students.
After 13 years of being the class tutor for The Joy of Singing Class at our local JC, I wanted to expand my abilities and be able to teach more contemporary styles of singing like pop, rock, metal, R&B, jazz, and country which, technique wise, can be quite the opposite of classical training.
While searching for answers to specific vocal anatomy questions, I found a video of Justin Stoney answering my exact question.
Justin Stoney teaching vocal anatomy
My first impression was: Wow, this young kid who, by his body language and perfect diction, is obviously trained in musical theatre. He really knows his stuff! When I found out that he also had a teacher training course, I was exhilarated!
So... I have to laugh at myself here... how under-accurate (is that a word?) first impressions can be. Kid? Well... I mean, he does look young. I thought he was in his mid 20's. Ooops... Well at least I got the "musical theatre" thing right! Other than that... think again! I had to share this with you. Here is my teacher training instructor, Justin Stoney:
About Justin Stoney
Justin Stoney has taught over 18,000 voice lessons and has been booked solid since he started teaching back in his 20s. He is an internationally recognized Voice Teacher and is the founder of New York Vocal Coaching. He has appeared on the NBC Today Show, MTV,Fox News, Fox 5 New York, and is a frequent guest on Huffington Post Live's interviews of celebrity singers. His teaching has been featured in publications such as Esquire Magazine, Newsweek/The Daily Beast, NME, Fox News Magazine, Discovery News, and Backstage Magazine. And Backstage readers also voted Mr. Stoney as one of New York City's top voice teachers. Did I mention he has a 5 octave range?
Justin holds a BFA in Musical Theatre Performance from the University of Michigan. He has also studied classical vocal technique with veterans of the Metropolitan Opera, musical theatre vocal technique with veterans of Broadway, and contemporary vocal technique with industry leading pop/rock/R&B instructors.
Justin is a member of NATS (National Association of Teachers of Singing,) VASTA (Voice and Speech Trainer's Association,) The Voice Foundation, Actors Equity, Screen Actors Guild, and AFTRA (American Film, Television and Radio Association.) He is also recognized as a Distinguished Voice Professional with NYSTA (New York Singing Teachers Association) and also serves on the Board of Directors.
Justin has taught as a master teacher of Pop/Rock/R&B and Musical Theatre for NYSTA Comparative Vocal Pedagogy program, has been featured by the Learning Annex as a guest teacher, and has given master classes throughout the country. A born teacher, Justin has enthusiastically worked with a vast array of students - from beginning singers to celebrity clients, such as Kevin Bacon, to Broadway singers and recording stars. Justin has worked with literally thousands of singers in New York and holds a strong reputation internationally, with private students from over 40 countries.
Justin has coached performers toward winning their first Broadway roles, starting their recording careers, receiving their first callbacks, getting cast in their first show, receiving their Equity card, solidifying representation with major talent agents, getting into top music schools and universities, completing successful demo recordings, and working at almost every major regional theatre in the country.
Justin's pop/rock/R&B clients have reached #1 on Billboard Charts, have had international radio airplay, and have signed with major record labels including Universal, Sony, EMI, and Disney Records. His studentsinclude recording artists, bands, celebrities, and singer/songwriters that have toured in the US and internationally. Contemporary artists have also appeared as finalists on The Voice, American Idol, and X-Factor, after working with Justin.
Justin's theatre clients, including Tony-Winning artists such as Tony Shalhaub, have appeared in leading and ensemble roles in nearly every Broadway musical in the last decade. A few highlights include: Billy Elliot, Book of Mormon, Chicago, Legally Blonde, Lion King, Les Miserables, Mamma Mia, Phantom Of The Opera, Spring Awakening, Thoroughly Modern Millie, and Wicked. Aside from Broadway and Off-Broadway work, Justin's clients have also appeared at Lincoln Center, New York City Opera, London's West End, and in several major motion pictures and network television shows.
Aside from his primary work as a Voice Technician, Justin has also worked extensively as a Music Director. He has music directed Equity shows both in New York and regionally as well as for soloists and cabaret acts in New York City. Justin teamed up with Bill Whelan, the composer of Riverdance, to compose and orchestrate original music for the Irish Repertory Theatre. Finally, Justin has accompanied many singers to recording studios for music direction and coaching, assisting with composition, technical, and performance elements of the production process.
Alongside vocal training, Justin has extensive formal training in classical and jazz piano. An accomplished musician, he also plays acoustic guitar, electric guitar, bass guitar, mandolin, drums, and the Irish whistle. He is also certified in Yoga with a strong background in anatomy and Alexander Technique.
Mr. Stoney is proud to be one of the leading voices in today's vocal community by merging the precision of classical vocal training with the needs of contemporary singers and modern interests. Voice Teachers he has trained have opened their own voice studios and taught in music schools all across the world.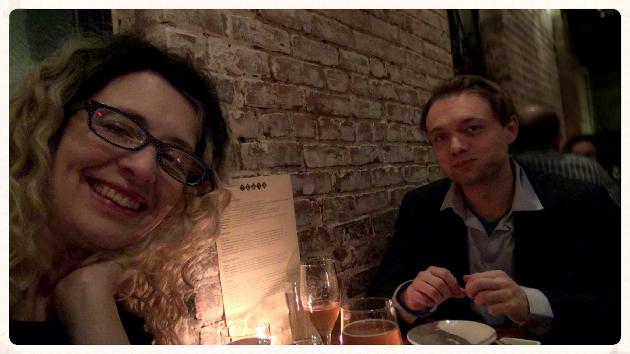 You are doing a stunning job dear Tamis. Your attention to even the tiniest details is really one of your many talents, and it greatly contributes to the success in your singing and teaching career. So so proud of you.

-Justin Stoney 3-27-17
I am truly grateful that I was accepted to attend Justin's intensive teacher training course at New York Vocal Coaching. I have found a mentor and a kindred spirit. Not only is he an amazing teacher with all the answers, he is a genuine, caring, and creative individual: passionate, not only about helping singers, but also about helping other voice teachers develop their teaching gifts and to experience voice teaching as a craft and as an art-form.
And he's a LEO, like me, and admitted that he has a fondness for "big cats." His collection of various toy stuffed animals (big cats) embellish the friendly atmosphere of his top floor Upper West Side New York studio where I had the honor of observing him teach (and meet his well loved pet Maine Coon cat, Manny.)