Private Voice Lessons, Singing & Song Writing Classes
My name is Tamis. I'm a Certified Voice Technician, Contemporary Vocal Coach and a Singer/Songwriter. My goal is to train and educate contemporary singers. I teach a variety of styles: Pop, Rock, Metal, RnB, Jazz, Folk, Country, Musical Theatre.
What makes me different than other singing teachers?
Most educated voice teachers are classical leaning, wanting the student to always sound "pretty" leaving out the textures and power you hear in today's music for fear it is somehow damaging. Not true if done correctly. I can teach you how.
One student refers to me as her "voice magician." One tells me I am his "voice mechanic." Why? Because my coaching is based on anatomy, physics and phonetics. I can help anyone learn to sing better, add style, strength and range to any voice without hours of classical sounding scale runs. My lessons are "easy on the voice, hard on the brain." By unlearning old bad habits, you'll begin to realize the full potential of your vocal anatomy.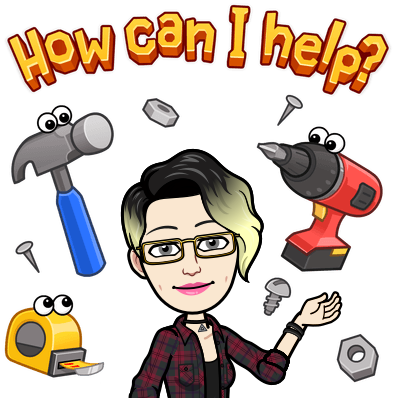 I created something called: ZingliZh, It's not a "method" as I feel methods are too "one size fits all" like a fad diet. I'm more interested in the individual, and ZingliZh is my Mary Poppin's bag where I pull out seemingly endless things to improve your singing. And it's fun!
What should you look for in a singing teacher?
When looking for a singing teacher, look for someone who can serve your needs. Someone open to hearing your ideas. Someone who is a voice technician, not just a vocal coach. Someone who can work with your voice in a way you understand and gets quick and long lasting results with clear instruction instead of "don't do that" or just "do it better" or "get louder." Someone who is nurturing but not patronizing. Someone who is honest and will tell you the truth without discouraging you. Someone who continues to learn. Someone who feels joy in your success.
Do not look for just a great singer, as they may not understand what it's like to struggle, or have the education in how the voice actually works. You wouldn't take your car to be fixed by a race car driver. Go to a great mechanic!
Private Singing Lessons
Professionals, Beginners, Adults, Teens, Children, Seniors
$55 full hour lesson
$45 standard 45 min. lesson

$40 half hour mini-lesson
For Beginning Students:
Pitch - Intonation -Rhythm - Interpretation - Body Language

Overcoming stage fright - Increase range



Projection - Resonance - Breathing -Releasing Tension

For More Advanced Students:
Songwriting - Lyrics

Stage Performance Skills




Stylizing - Riffs - Improvisation - Harmony

Timber & Tonal Coloring - Rasp - Belting




Larynx Positions




Resonance Adjustment




Control of Registers




Advanced Vocal Techniques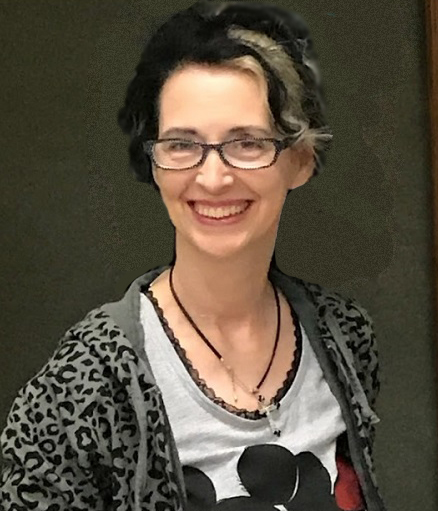 I am a singer/songwriter/teacher. Education is my passion.
More about my training can be found under My Training, and My Bio has more about me personally. The FAQ page will tell you what to expect in a lesson. I provide a safe, fun place to create and grow.
6 Week Back to Basics - Adult Voice Singing Class $149
We will do this via Zoom if we are still on Lockdown.
6 Thursday Evenings 6:30-8:45-ish pm $149. July 2nd - Aug 6th
All levels welcome! Students aged 17 to seniors.
Perfect for the first time student or for someone who wants to really work on their voice. Vocal anatomy, terminology, personalized exercises created just for you to take home and practice each week. Audio and video demos played. A fun way to learn more. It's like having private lessons but in a group setting. All styles and all levels welcome. You can accompany yourself, or we can use recorded music.
Lecture from 6:30-6:50 pm (I start on time) and Open Mic style coaching starting after the lecture.
Variety of Group Classes Offered
Back to Basics: Small group environment for beginners focused on Voice Lessons: all styles of music
Singing with Guitar: Beginning/Intermediate Performance Class, Folk, Country, Rock, Group Songs & Solos
Musical Theatre: Beginning/Intermediate Performance Class put on a mini-musical: costuming, props, staging
Singing with a Live Rock Band: Advanced Performance Class, learn rock style singing, rasp included.
Songwriting Workshop: Lyrics, rhythm, melody, chord structure. Interactive on-line weekly Webinar, homework lessons, and group feedback.
Learn to Sing Harmony by Ear
How to add Rasp/Grit safely the right way
Intro to Opera Singing Technique
Christmas Holiday Season Class
On-Site Singing Lessons for your band, group, or choir: I travel or Zoom/Skype toyour rehearsal space during a practice and coach areas of your songs that vocally need help. Two hour minimum plus travel time. Contact me.
Singing Instructor for Compass Charter Schools.
Packages and Specials:
$150 Weekly Special - 4 Full Hour Weekly (on-line) one lesson per week.
$90 Bi-Weekly Special - 3 Standard Bi-Weekly (on-line) one lesson every other week. This is also great for kids, or those on a budget but still want keep on track with regular lessons.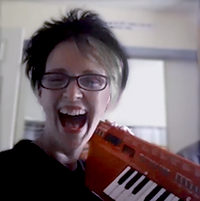 If you want a coach who works with your voice on a technical level, encourages you to have fun and be creative, then I'm your teacher! If you want to sing with ease and expression but don't want to sound like a classical singer, I'd love to have you as a student.
Yeah, my Bitmogi looks exactly like me. HA!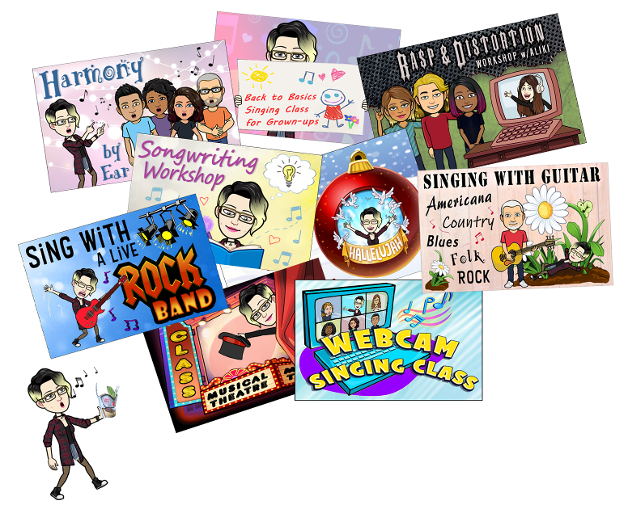 My goal for my group classes is to create a community of like-minded contemporary singers in Marin and Sonoma Counties, who are supportive and will encourage each other, who love to share the gift of song, and who want to continue to grow as vocalists. Many people take one-on-one private lessons and the classes simultaneously.
Group singing classes and voice lessons in Rohnert Park, Sonoma County, near Cotati, Petaluma and Santa Rosa.
Thanks you Jacob Blackstock and Bitmogi for these wonderful illustrations!