Variety of Group Classes Offered
Back to Basics: Small group environment for beginners focused on Voice Lessons: all styles of music
Singing with Guitar: Beginning/Intermediate Performance Class, Folk, Country, Rock, Group Songs & Solos
Musical Theatre: Beginning/Intermediate Performance Class put on a mini-musical: costuming, props, staging
Singing with a Live Rock Band: Beginning/Intermediate Performance Class, learn rock style singing, rasp included.
Specialty Classes/Workshops
Introduction to Songwriting
Learning to Sing Harmony by Ear
How to add Rasp/Grit safely the right way
Private Singing Lessons
Professionals, Beginners, Adults, Teens, Children, Seniors
$55 a full hour lesson
$40 half hour mini-lesson
Contemporary Vocal Styles:

Pop / Rock / Metal/ RnB / Jazz / Folk / Country/ Musical Theatre
For Beginning Students:
Pitch - Intonation -Rhythm - Interpretation - Body Language
Overcoming stage fright - Increase range
Projection - Resonance - Breathing -Releasing Tension

For More Advanced Students:
Song Writing - Lyrics
Stage Performance Skills
Stylizing - Riffs - Improvisation - Harmony
Timber & Tonal Coloring - Rasp - Belting
Larynx Positions
Resonance Adjustment
Control of Registers
Advanced Vocal Techniques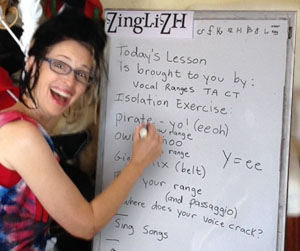 At the college level they teach classical style, but I was more interested in contemporary music. So after achieving a college degree in music/vocal, my hunger for more education lead me to New York to study at the largest music school in Manhattan where I received my certification as a voice technician and a contemporary vocal coach. (See more about my education.)
Since the best teachers are the best students, I continue my education by attending on-line weekly brainstorming groups with singing teacher colleagues from around the world.
If you want to know what I can do to help your singing feel easier and more authentic, come and work with me in person or online – I'd love to help you discover more about your voice and performing.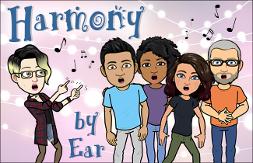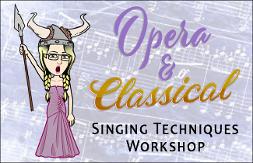 My name is Tamis. I'm a Voice Technician and Contemporary Vocal Coach. I can help anyone learn to sing better, add style, strength and range to your voice, perhaps even help you write and recordoriginal music! Private lessons or small classes specializing in a variety of styles offered: from Americana, to Musical Theatre, to Hard Rock. It is a safe place to create and grow!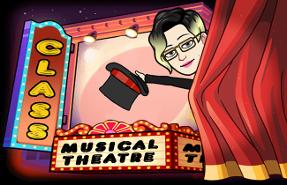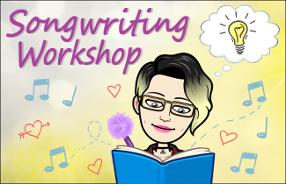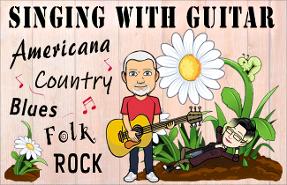 My goal for my local group classes is to create a community of like-minded contemporary singers in Marin and Sonoma Counties, who are supportive and will encourage each other, who love to share the gift of song, and who want to continue to grow as vocalists. I also offer one-on-one private lessons.
If you want something fun and different. If you are ready to take the first step to letting go of doubts and fears and allowing yourself to become the singer you have always wanted to be. If you want to sing with ease and expression but don't want to sound like a classical singer, I'd love to have you as a student. Come sing with us.
I have group classes for singers who just want to work on their voices, and I have performance classes for the lime light lovers. Currently, classes and private lessons are held in Rohnert Park, although I do offer lessons via Skype or Zoom for those out of the area.
Voice Lesson classes are for someone who "just wants to be able to sing better" whether it be at karaoke, or with their guitar at a family gathering, or to have stamina singing in a local theater group or in a band, or just wants to learn how "not to hurt." Maybe it's dealing with stage fright. I had one student who just wanted to not be embarrassed singing happy birthday at parties. And on the other end, I've had students who are making recordings and touring as professionals.

Performance classes like the Singing with Guitar, Singing with a Live Rock Band, and the Musical Theatre classes, end with a showcase at a local venue in either Petaluma, Cotati, Rohnert Park, Sonoma, or Santa Rosa in front of a supportive audience of former students and friends: A perfect outlet for the non-professional who loves the stage! I encourage duets, group songs, and solo songs (need backup singers?) Let's get the whole class involved! All boats rise with the tide.
Group singing classes and voice lessons in Rohnert Park, Sonoma County, near Cotati, Petaluma and Santa Rosa.
Thanks you Jacob Blackstock and Bitmogi for these wonderful illustrations!