About Tamis - Singer/Songwriter - Voice Technician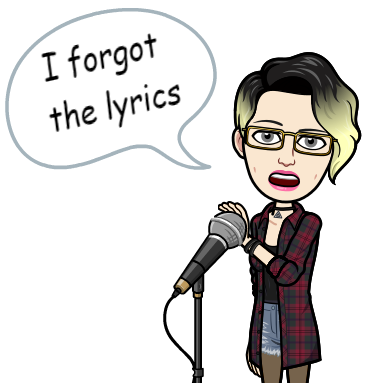 I have been teaching music in some form or other since 1987. I was drawn to become a singing coach specifically because of my own struggles with stage fright and vocal challenges. This lead me to study everything including neurology, anatomy, phonetics, acoustics, etc. to "slay that dragon." I had such bad stage fright that I walked off during a college class recital apologizing to the audience that "I forgot the lyrics." My instructor said she had never had that happen before! Years later, I ended up being the teaching assistant for that singing class for 13 years.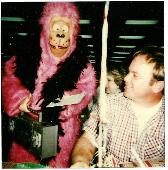 I put myself through college performing singing telegrams (see pink monkey pic) graduating on the Honor's List with a Vocal/Music Degree in 1991 from Mendocino College. I was also hired as a tutor for students in the Beginning Piano and Music Theory classes. Certainly not the best pianist, but the instructors told me I had a gift for teaching and that I could explain things in a simple way beginners could understand. I since have had students in my classes say the exact same thing to me.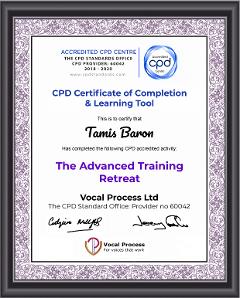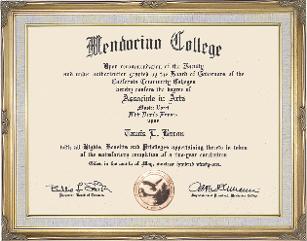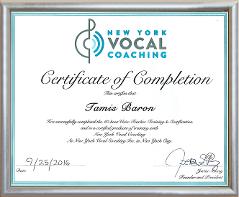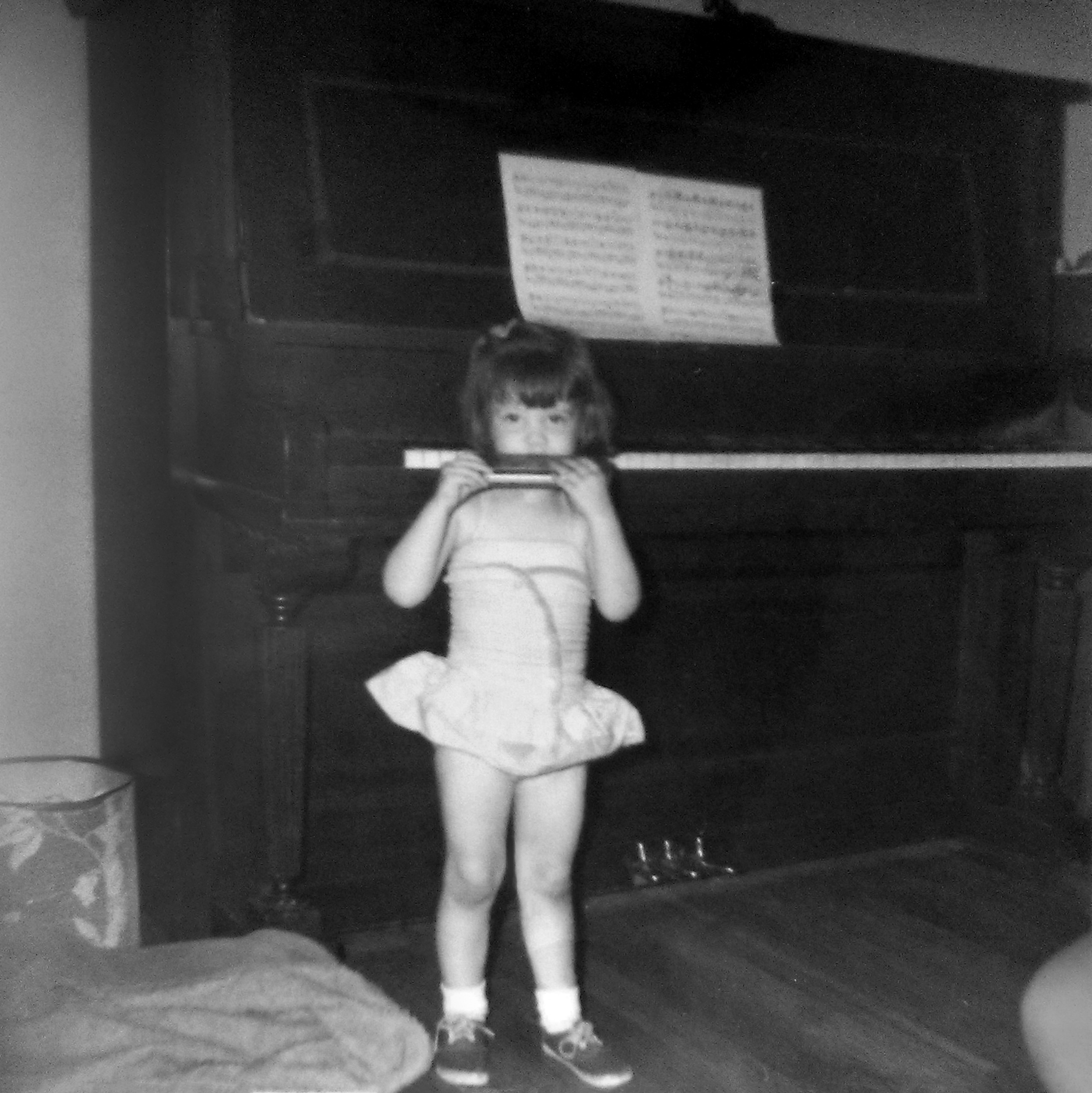 A colleague once told me I come from good "musical stock." HA! Well yes, I do come from a musical family and a long line of teachers. My parents and grandparents were musicians, my maternal grandfather was a music teacher, my paternal grandfather hand-crafted violins. My father and mother were both teachers: father in mathematics and drafting, and mother in arts and crafts, to which I tell people I am left-brain/right-brain: analytical but playfully creative. Growing up with no radio in the car, I learned how to sing harmony at a young age by singing along with the family.
I was in many plays and talent shows, starting in grade school. I had my first public singing gig in Kindergarten in our Christmas play singing "Santa Claus is Coming to Town." In high school I was awarded the Bank of America Award in Theatre Arts. These experiences help me mentor students through their stage fright by having them "become a character" on stage. Lucky for me I also own a wig shop! Rentals available!
Having performed in several different bands and able to sing diverse styles, including folk, pop, country, hard rock, punk, metal, swing and jazz, I have been asked to judge local singing contests. One time I myself won first place (not in one I was judging, of course) in the Rock Category for the North Bay Karaoke Entertainer of the Year Semi-Finals.
Songwriting is another passion of mine. From a very young age, I won poem contests and was always making up tunes. I sang no matter what else I was doing (I still do this.) In grade school, I wrote a song about the school and they posted the lyrics in the school's display case. It came to me while helping my dad work on the house and I wrote it out on the brown side of a piece of sheet rock with a broken off edge as a chalk. I used to sell my poems for 3 cents each to make spending money. Another funny story, as we were studying poetry in 8th grade, the teacher said we could get extra credit points for every limerick we turned in. I turned in 103! You should have seen Mr. Hyatt's face when I handed him a pile of papers!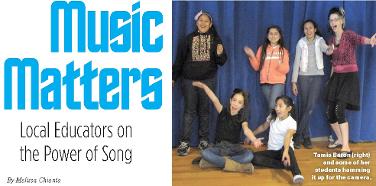 My teaching experience also includes: Song Composition-- Cotati/Rohnert Park School District, and Musical Theatre-- Bellevue School District. And I was featured in the 2016 March issue of Sonoma Family Magazine in an article "Music Matters" for my unconventional teaching style. (See Article.)

If your child goes to a charter school and they are looking for a singing teacher, please contact me. I am currently a private vendor for Compass Charter Schools.
Another honored success is with helping people with Parkinson's Disease improve their speaking (and singing) voices via Skype lessons. I am honored to be is listed as a referral with the University of San Francisco's Parkinson's Disease and Movement Disorders Clinic.