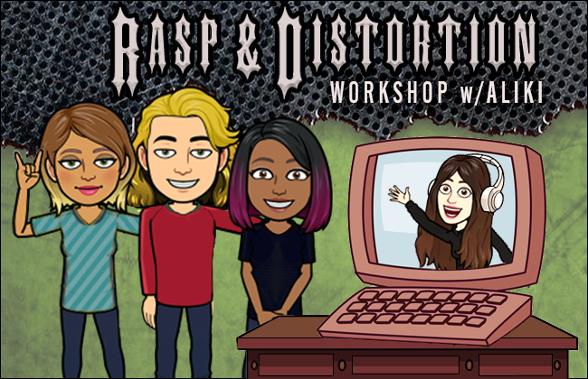 Three Hour Rasp/Distortion Workshop $79
This will be held via ZOOM.
All contemporary styles use it: not just Rock and Metal. You hear it in Country, Jazz, RnB, Musical Theatre, Pop, and even kid's cartoons. It's one of the stylistic elements that will help you sound like a professional. Add some style to your singing.
There are several types of rasp sounds and most don't have anything to do with your vocal folds. Curious? Come join us. Learn how to do those raspy and textured sounds without thrashing your voice. You won't regret it.
This workshop will feature a rasp specialist from England, Aliki Katriou. You don't want to miss this! 11:15 AM - 2:15 PM ( 8 seats available)
ENROLL BELOW: