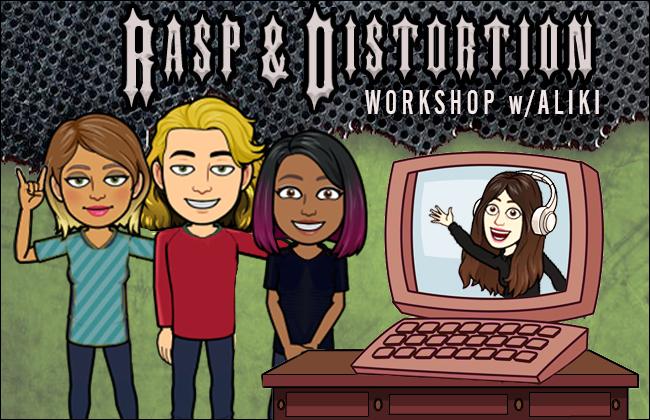 Two Hour Rasp/Distortion Workshop $59
Ever wonder how to do those raspy or textured sounds you hear from professional contemporary singers? All pros do it: rock, country, jazz, R & B, Musical Theatre, and pop artists, and you even hear it in cartoons! It's one of the stylistic elements that will help you sound like a professional. Are they totally thrashing their voices? No, because they do it correctly and sustainably.
There are several types of rasp sounds and most don't have anything to do with your vocal folds. Curious? Come on and join us. You won't regret it.
This workshop will feature a world renowned rasp specialist from England, Aliki Katriou. You don't want to miss this!
Saturday TBA

11:15 AM - 1:15 PM ( 3 seats available)
ENROLL BELOW: