Musical Theatre Class January-April - ON HOLD

Let's put on a SHOW! No auditions needed. Just enroll and you're in! Everyone welcome. All skill levels. Our very own Community Theatre! The class will consist of lecture, staging, theatre terminology, and voice lessons focused on Musical Theatre style of singing and performing. To get the most out of this class, additional rehearsals outside of class may be needed. Showcase performance will be on a stage. Yay! The planned show is on a Friday the End of April or beginning of May in the evening.
We will create a mini-musical based on students song choices. Bring any song from any musical and we will fit it all together with our own story line. It will be fun and quite unique! I will guide you as the director, but I want class participation in the creative process. You all have great ideas, so let's do this together as a group! I do expect you will all be in touch with each other outside of class throughout the 14 weeks. It is best you commit to be at all the classes. If you miss, it will affect the rest of the group.
Class structure
The BRAINSTORMING class will be the second week in January. We will meet at my house. You will introduce your songs, we'll figure out the key, which background music to use, etc., and we'll come up with a theme. Then we will take a two week break. This will give you time to work on your song/songs and collaborate with fellow students before official class starts and we can start rehearsals the first class prepared to go! You don't need to be memorized until several weeks into the class, so just get familiar with the song during the break, learn the melody and rhythms and sing along with the background music.
New students please chose one song. Returning students may bring two songs. You may also suggest a duet, but please make sure your partner lives near by and has a similar schedule as you do so you will be able to rehearse together several times outside of class. Group songs are encouraged as well. Once official class starts you may not change your song selection or the background music. I may alter it a little down the road (like change the key or add or remove a verse) but no total changes like swapping for a different accompaniment or wanting to do a whole different song. So let's use the two week to iron all this out via email before class starts.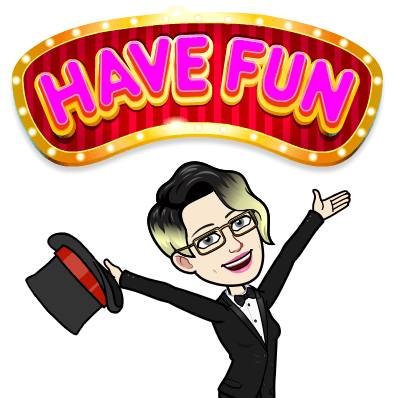 After the brainstorm class, we will have a break for you to get familiar with your song. I'll have you send me a recording (or call me and sing it over the phone) of you singing so I can give you some tips while you learn it.
The first couple of weeks will be focused on vocals. Then we will work on blocking and staging your song(s) within the context of how we are fitting the songs together as a unique mini-musical. You will need to schedule your included half hour private lesson during this time so we can begin working on the stage movements (blocking) for your song. (Additional private sessions are available at at 20% discount.)
We'll have a couple of rehearsals on the stage as the show gets closer, so you can practice with the mics and sound system, props, etc. One of these rehearsals will be video taped as a full dress rehearsal . We will then watch it together on an alternate day like a movie-night party. Bring food! It's fun, and it gives me a chance to point out what you are doing well, and you can see if there is anything you'd like to change before the live show.
I will create a flyer and tickets, and a page on this website where guests can purchase tickets. I'll also have printed tickets for you to distribute. Tickets will probably be in the $5 range. I'll make programs for the show and have them printed to hand out at the performance.
14 class meetings Tuesday EVENINGS: 6:45-9:00 PM -- (12 seats available)
$159 - 6 session Part 1 Musical Theatre -

Beg/Int techniques class
$159 - 6 session Part 2 Musical Theatre - Advanced Performance Class
14 total meetings over 4 months. (12 group meetings plus one private lesson and a final performance.)
January 14th - Brainstorm Class
January 22nd - class officially starts
One private lesson by appointment
One Video Reveal Pot Luck Gathering (time decided by group) in April
May 1st SHOWCASE (day could change but probably a Friday evening)
Note: Additional expenses may include private rehearsals if needed by arrangement (one half hour private lesson is included) costuming, props, and splitting the cost of the venue rental. We'll do our best to keep extra expenses to a minimum and will have low cost tickets available to our guests to help cover our expenses.
Part one is every other week
January 14th - Brainstorm Class
January 28 - Quick Start Lessons
February 11th
Feb 25th

Mar 10

And One Private Lesson by appointment
Tentative dates for part 2 every week:
March 24
April 31
April 7 Full Rehearsal
April 14 Full Rehearsal
April 21 Dress Rehearsal Filmed
April 28 Last Rehearsal
Price includes a half hour private lesson. Class filled.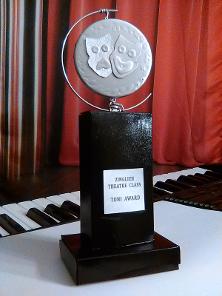 Pictures From Past Performances
GroupSinging voice lessons in Rohnert Park, Sonoma County, near Cotati, Petaluma, Sebastopol and Santa Rosa.