ZingliZh Singing with GuitarClass
Beginning/Intermediate Singing Lessons/Performance Class - Learn to sing with an acoustic guitar as your accompaniment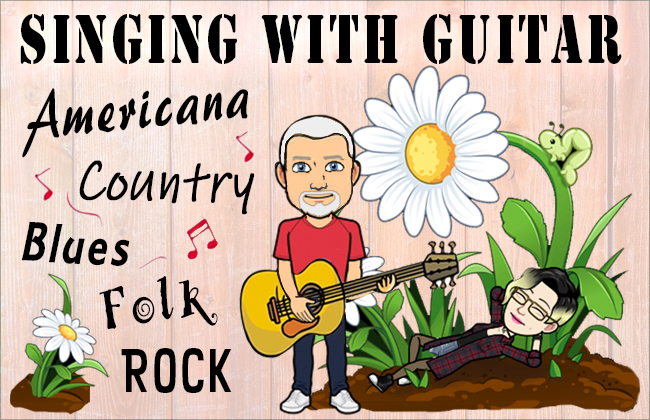 I created this class so people can learn how to sing with a guitar accompaniment. Singing with guitar helps with timing, learning to hear chord changes, and learning to find the melody by singing only against a chord.
I don't play guitar, so I won't be doing any guitar teaching, but others in the class are always giving each other tips and ideas. If you can't play and sing, then I have a guitarist (Bruce Loring) who will play the music while you sing. We also sing together as a group for fun as a warm up. I sometimes have people accompany themselves with a uke or keyboard, as long as the style is contemporary.
Most singing classes have a piano accompanist playing from sheet music. I have taken and co-taught many classes like that. It has value, but is also limiting in a lot of ways. The style of singing tends to lean classical or musical theatre, and is not mic-ed, so the singer is forced to project over a piano. This doesn't allow a singer to learn texture and nuance contemporary music needs. And often the pianist will play the melody helping the singer know where they are in the song, so it can be bit of a crutch. I have experienced pitch problems improve rapidly once the singer is weaned off a melody line being played.
Like my other classes, I cover vocal anatomy information as it is the foundation for everything I do. I will clarify some of the differences between contemporary and classical singing techniques as well. Many students repeat the classes. I have been told that hearing the same information with singing skills at higher level can seem like new information.
Each class is based on the needs of each student in attendance. Every person has different challenges and different goals. Most of the class time will be mini private lessons for each student, and the class can observe and learn. We might also add harmony and backups after a few weeks. I also touch briefly on ear training and song structure. Toward the last classes, we do some improvised singing and write our traditional "Fortune Cookie Blues." (Special workshops are offered on ear training, harmony and songwriting.) I often will start or end class with group singing because it's just so wonderful to sing together!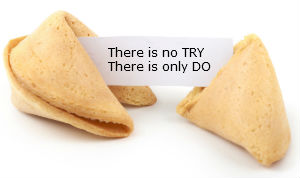 My goal is to make it fun. I love using visuals and to help you learn by doing. It's like vocal kindergarten. Don't be surprised to find balloons, straws, soup ladles, a shield, rubber bands, a turkey baster, paint swatches, fortune cookies and candy as part of my teaching toolbox. You might even learn a few vocal tricks from Mickey Mouse and Scooby Doo!
I like to have a Showcase at the end of each semester with students in ALL of my classes. You may participate if you choose to, or just come and support the other students. Family and friends are welcome to come. I will offer choices and we will decide as a class how and where we want to do this Showcase. We have had simple potlucks at someone's home, and we have had full blown dinner shows where we have a cover charge.
Returning students from a consecutive semester receive a private voice lesson and is good until the last day of that semester. This is to reward dedication and to give you a little one-on-one time. But you do need to use it before the last class as it does expire. Also, any student enrolled in my classes receive a discount on any private lesson.
Singing voice lessons in Rohnert Park, Sonoma County, near
Cotati, Petaluma and Santa Rosa.