About the class
This will be our class's temporary web page, and I'll delete it once the session is over. Bookmark this page. Do not give the link out to anyone who is not in the class. I will be posting things that come up in class, so feel free to check back here.
The link to the Zoom class is here. The security code is embedded in the Zoom link so you won't need to add anything special to log-in to the live class. If you are a private student of mine, it is the same link you use for your lessons. Keeping it simple!
https://zoom.us/j/4968037006?pwd=MW40K0JybDA2SWxuakRBb0hYZE1kUT09
Put the Zoom link in a calendar so you don't lose it. Just show up every week at the class time.
The class is via Zoom Thursday evenings for 6 weeks (ending on August 13th my 60th birthday!) It's all levels. Everyone is there to learn and have a good time. It's a very supportive group. And you learn a lot from hearing other people. The class should run about 2 hours, maybe slightly longer if there are a lot of questions, but you are welcome to leave anytime. Just say good-bye in the chat box and sneak out.
I do ask that you join the Zoom meeting at 6:20 PM PT so we can make sure there are no technical glitches, you can settle in and perhaps chat a bit with the other students for a few minutes. There are people in different time zones and it's later in the evening for them, so I will start on time instead of waiting for everyone to get there like some classes do.
Sound Questions
Some people use headphones, some have mics. I use my built in laptop speakers and mic and it seems to work fine.
You will need to enable Original Sound.
Turn on Original Sound
https://support.zoom.us/hc/en-us/articles/115003279466-Enabling-option-to-preserve-original-sound
If you are going to play background music to accompany your voice, please do not play it on the same device you are using with Zoom because we won't hear it. In other words, if you are using Zoom with your tablet, use your phone to play your backing track.
You can sing any style you want
Each person will get about 10 minutes of personal "stage time" including singing your song, coaching and comments. Your performance doesn't have to be polished or memorized. Some people sing a whole song. Some people are learning something totally new and may only get through a verse and chorus. I also open the floor to compliments, not coaching, from the classmates at the end of each person's lesson.
Backing tracks like karaoke work well, or some people accompany themselves with guitar, uke, piano or sing without music. Do not play a backing track with someone else singing. We want to hear you, not the recording artist. Music only please. You are encouraged to record your own lesson so you can remember what we did, but please don't record someone else or the lecture. The lecture will be made available for you to review.
Class Etiquette:
I really hate having to spout off class rules, but these are things that have come up in previous classes that people complained to me about, so here goes:
Remember, we can see you. You are not watching a TV show. The camera goes both ways. If you need to disengage from the class for any reason, turn off your camera. Things like talking to someone who walks in your room, you getting up to go fill up your tea, etc., please turn off your camera as we can see all this and it's distracting to the other participants. The camera is always on you. And unlike sitting hidden in a dark audience, on Zoom everyone can see what you are doing. So if you are not totally engaged staring at the screen, please turn off your camera.
Also, don't carry us around your house with you. I was in a web class once where a woman was walking around her house with her phone while the teacher was giving a lecture. It was very distracting. I got to see a lot of her chin and the ceiling.
Please do not eat in class with your camera on. Drinking is fine. If you want to bring your dinner, just come and turn off your camera, eat and listen. Then you can still have the option to swallow, turn on the camera to complement the singer.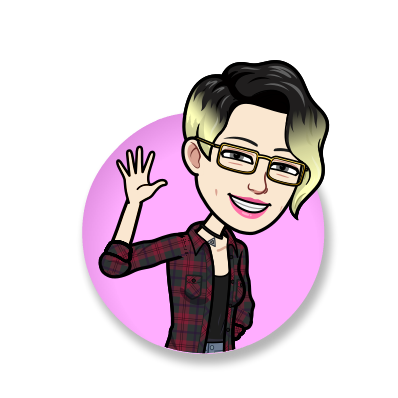 I do have everyone muted. Please signal me that you want to speak and I'll call on you to unmute yourself, like back in grade school and raising your hand. Don't unmute yourself until you are called on, please. Sorry to be such a control freak, but background noise from someone being unmuted is distracting and causes internet lag. Also I don't want people just chiming in at random because side conversations start to happen and that takes time away from someone's lesson and makes the class run late. The beginning and end of class are set aside to socialize and talk.
After the singer performs and I do the mini-lesson, I'll open the floor to compliments (not coaching or suggestions.) Please refrain from offering helpful advice to a singer. I want to keep this an encouraging positive environment. Plus, more often than not, what you think is an obvious critique might not really be what's going on and could confuse the student. It also puts me in an uncomfortable position to disagree with what you are advising. So in a nutshell, please let me be the teacher. ;) If you are dying to ask me a question about another singer, private message me in the chat box. I might address it. I might not.
The lecture will be recorded so if you miss, or want to revisit it, you can go back. The recordings will be available for one week before they are deleted. I will post the link on this page and also email you when it the replay is ready.
Week One:
Week Two
Start your engines! Let's go!